The holidays are just around the corner and peak fall foliage is coming to a close. Even though we're sad to see the bright fall colors fade away, there's plenty to love about the winter season in Gatlinburg.
To help you plan a great vacation this time of year, we've made this guide on the best things to do in Gatlinburg in November!
We'll also provide tips to help you plan a fantastic getaway to the Smokies!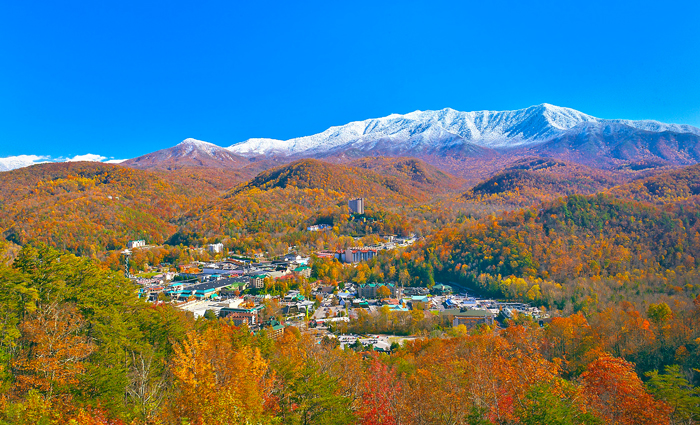 Gatlinburg's Visitation in November
Is Gatlinburg busy in November? It depends on when you visit.
Early weekends in November are a popular time to visit because of lingering fall foliage. As a result, Gatlinburg's visitation in early November may be slightly busier than average.
Visitors who come to Gatlinburg in middle November can enjoy all the hiking trails, attractions, shops, and restaurants of Gatlinburg without dealing with big crowds.
However, the last weekend November is marked Thanksgiving Holiday. This is an exceptionally popular time for vacationers to come to Gatlinburg. Black Friday is probably the busiest day in November since shoppers come out in large numbers to find great deals.
What is the weather like?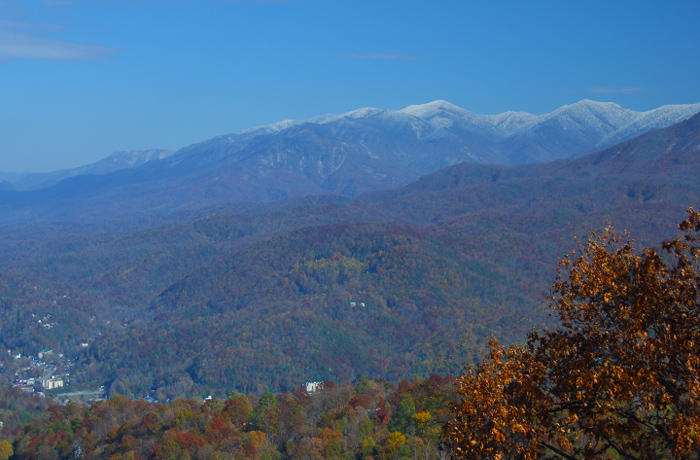 In November, the days are generally pleasant and a bit cooler. At night, temperatures can sometimes dip into the 30s and 20s.
Here's the million dollar question: Is there snow in Gatlinburg in November?
The unsatisfying answer: sometimes.
In November, it's usually too warm for snow since the average temperature ranges from a high of 59° F to a low of 46° F. If you're hoping to see snow, you still have reason to be hopeful: cold fronts have been known to bring some winter weather.
Though it's not usually cold enough for snow in Gatlinburg, it's possible to find some snow in the high mountains. In places like Newfound Gap and Clingmans Dome, the mountains are at elevations exceeding 5,000 FT. The highest places in the Smokies are known for cooler temperatures and more of the white stuff, so take a drive on the Newfound Gap Road to experience some winter magic.
During your November vacation in Gatlinburg, you may just be treated to the sight of snow-capped mountains!
4 Fun Gatlinburg November Activities
Compared to the summer season, there are fewer ways to get outside in November. The good news is that early winter in Gatlinburg still has several great ways to enjoy the outdoors!
1. Horseback Riding with Smoky Mountain Riding Stables
This riding stable that gives guided horseback rides in the Great Smoky Mountains National Park operates well into November. Better yet, it's easy to schedule a ride because November is a slower season for outdoor activities.
2. Snow Tubing At Ober
Last year, Ober Ski Mountain set a personal best and was able to open its snow tubing runs well before Thanksgiving weekend. Thanks to new snow-blowing equipment, it's even more likely we'll see an early tubing season this year!
3. Ice Skating At Ober
Although the slopes won't be open at Ober Gatlinburg until December, you can always enjoy the indoor ice skating rink! Ice skating is available year-round at Gatlinburg's ski mountain and it's a perfect activity for celebrating the winter season.
4. Hiking in the National Park
There are a lot of reasons to be excited about winter hiking in the Smokies. Unlike summer and spring, trees and other foliage no longer obstruct views. As a result, there are more opportunities to see lovely mountain views.
Additionally, if you're concerned about encountering bears or snakes, wildlife is less active during the winter season. You also won't have to deal with annoying gnats or mosquitos on your winter hike.
Since this time of year is less crowded, take the opportunity to explore the Chimney Tops Trail, Alum Cave, and Laurel Falls Trail that are often too crowded to enjoy in busier seasons. If you visit in early November, you can enjoy beautiful fall colors in the lower elevations.
November Events in Gatlinburg
Veterans Day Ceremony Nov. 11

This solemn ceremony honors the courage and sacrifice of America's veterans and current service members at the Ripley's Aquarium Plaza. Highlights include a Bald Eagle Presentation, a military flyover, and an honoring of attending veterans.

Winter Magic Kickoff and Chili Cook-Off

Who doesn't love a hearty bowl of chili on a cool winter day? This popular chili festival allows you to sample the best chili in Gatlinburg for only $10 per person. This event also features the ceremonial lighting of Gatlinburg's Christmas lights that decorate downtown.

Great Smoky Thanksgiving Arts and Crafts Show

During the week of Thanksgiving, the crafts show in Gatlinburg is a great opportunity to find one of a kind Christmas gifts for your family and friends! See what Gatlinburg's craftspeople and artists have in store this year at this free event in the Gatlinburg convention center.
Thanksgiving in Gatlinburg

The holidays are a popular time for families to visit Gatlinburg. Check our guide with tips for celebrating Thanksgiving in Gatlinburg!

Black Friday Shopping

The day after Thanksgiving, you'll find great deals and savings at Gatlinburg's unique boutiques and shops! Be sure to check out the Village Shops or make the drive to Tanger Outlets in Pigeon Forge, TN. If you'd like to stay as far away from the shopping mania as possible, the Great Smoky Mountains National Park is the perfect place to escape to!
Winter Magic in Gatlinburg

Buy some hot chocolate and stroll through the brightly lit streets of Gatlinburg. Beautiful Christmas lights illuminate the entire town of Gatlinburg during the festive winter season!
Planning on Visiting Gatlinburg in November?
Have any more questions about visiting Gatlinburg during this exciting time of year?
Feel free to post them in our comments section! We'll do our best to answer them.
Also, we'd love to know what your favorite thing about Gatlinburg during this festive time of year!
Need a place to stay? Cabins USA Gatlinburg offers affordable cabin rentals in Gatlinburg that are perfect for family vacations or a quick weekend getaway with friends!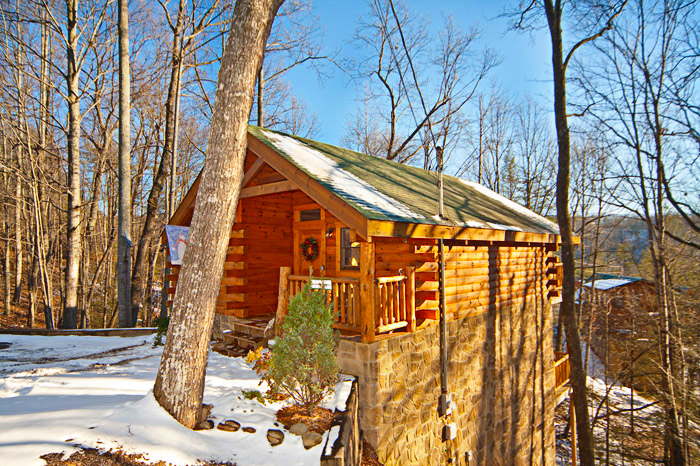 Written by Hayden Brown