Valentine's Day is just around the corner. We all want to surprise our sweetheart with something truly special and we need something big worthy of the occasion.
So why not take a Valentine's Day vacation to one of the most beautiful places in the country? Gatlinburg, Tennessee has plenty of romantic things to do with your spouse or partner that you're bound to love.
Here are the top 5 reasons you should reserve a Gatlinburg cabin for Valentine's Day!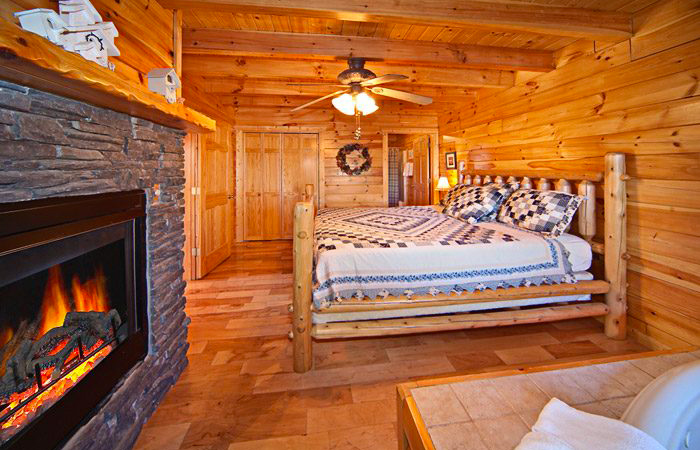 1. Cabins Are Romantic
Why stay at a hotel when you could have an authentic log cabin all to yourself?
Luckily, Gatlinburg is an excellent place to find luxurious cabins for your getaway. From beautiful Smoky Mountain views to gorgeous natural settings, cabins are a special way to spend some time with your loved one.
Look for romantic amenities like these when you're planning your February trip!
Hot Tubs
Heart-shaped Jacuzzis
Fireplaces
King-Size Bedrooms
Theater Rooms For Romantic Movies
Additionally, cabins offer extra conveniences for a great value. Since cabins come with full kitchens, you won't even have to leave your cozy mountain escape.
Better yet, you could even treat yourself to a couple's massage in the comfort of your own cabin with a local Therapeutic Massage service like Beneficial To Life.
2. Find Privacy This Valentine's Day
For Valentine's Day, there's no doubt you'll be searching for some peace and privacy to share intimate moments with your spouse or partner.
Of all the places you could stay, it's hard to beat the seclusion offered by a mountain cabin.
After all, reserving a cabin for Valentine's Day is the perfect way to escape the busy pace of daily life. You'll find its easy to reconnect with the person who really matters while you relax in a hot tub in your cabin with an awesome view.
3. Gatlinburg is Perfect For Couples
With major attractions like the Great Smoky Mountains National Park and the Gatlinburg Space Needle, there's plenty for couples to do and see in Gatlinburg, TN.
February in the Smokies is a great time to go skiing at Ober Ski Mountain or enjoy a scenic drive to Newfound Gap. For fun evening entertainment, check out a show at Sweet Fanny Adams Theater or just enjoy a romantic stroll through the charming streets of Downtown Gatlinburg.
Be sure to check out our complete list of the most romantic things to do in Gatlinburg on Valentine's Day.
4. Enjoy Smoky Mountain Wine and Moonshine Tours
Nothing beats relaxing by your cabin's fireplace with your loved one and a glass of fine wine. Luckily, the Smoky Mountains are home to several wineries and distilleries to find your new favorite beverage!
Sugarlands Cellars
Smoky Mountain Winery
Ole Smoky Moonshine Distillery
Doc Collier Moonshine
Sugarlands Distilling Company
Davy Crockets Moonshine
These distilleries and wineries offer samples for only $5 so you can find your favorite bottle or mason jar to take home. Friendly bartenders also can tell you about the distilling or winemaking process and give you suggestions on how to make a delicious mixed drink.
5. Find Excellent Restaurants For Date Nights
No romantic trip is complete without a delicious dinner with someone you truly care about. You can find great Valentine's Day specials and complete menus at these excellent restaurants in Gatlinburg.
Park Grill
The Melting Pot
Cherokee Grill
The Peddler
The Greenbrier
Be sure to call ahead for reservations if you plan on dining out during your cabin vacation!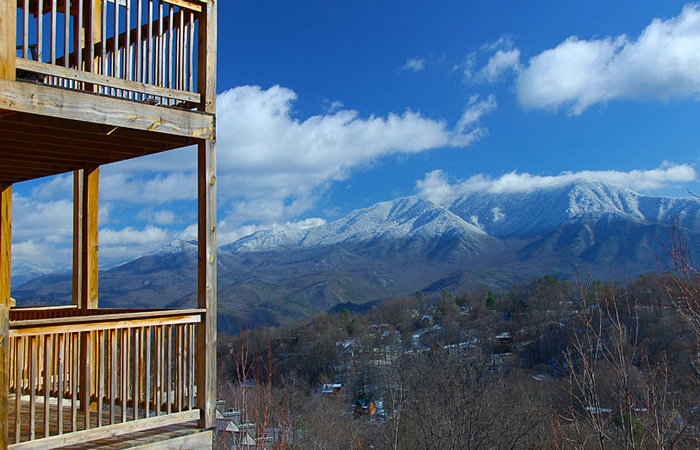 Closing Thoughts
Check out our romantic honeymoon cabins in Gatlinburg to start planning your trip! Best of all, you can count on enjoying an affordable trip.
Cabins USA Gatlinburg is proud to offer select properties with a 15% discount on your nightly rate!
Find A Cabin For Valentine's Day!
Written by Hayden Brown