Romantic Things To Do in Gatlinburg this February
It's no secret that Gatlinburg, TN is a hot spot for couples to visit for romance. There's no doubt that hundreds of couples will be in the beautiful Smoky Mountains to enjoy a romantic weekend getaway this Valentines Day. But what should couples, newlyweds, and sweethearts do to make the most of their visit?
For parts the winter season, some major attractions like Dollywood are closed and other activities like horseback riding halt entirely. That's why we created this guide for romantic things to do in Gatlinburg this February for Valentines Day!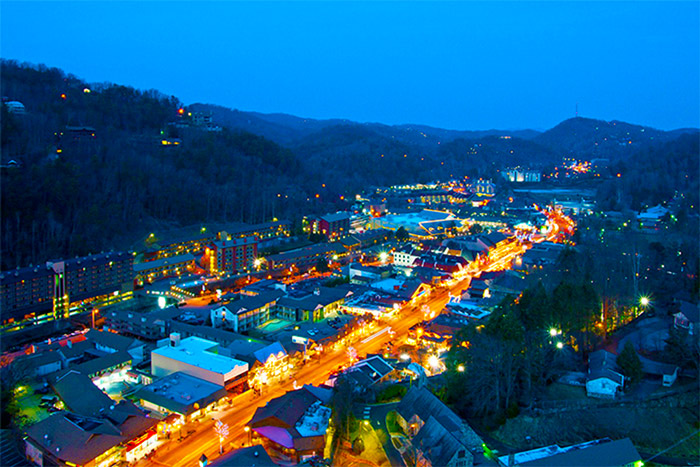 For Fun
Ripley's Aquarium in Gatlinburg
No matter what the weather holds for your Smoky Mountain getaway, Gatliburg's popular aquarium is open all year round! With sleek sharks, gelatinous jellyfish, and playful penguins, there's so much to see at this downtown attraction.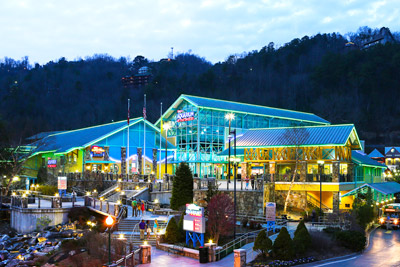 Why it's Romantic: Though this popular attraction is great for kids, couples will find plenty to love here too! You're never too old to marvel at beautiful sea life and learn interesting facts about fascinating creatures. In addition to observing wildlife, couples can enjoy prime people-watching at this busy museum.

Quick Facts: Ripley's Aquarium in Gatlinburg is home to the "Shark Lagoon," an underwater tunnel that is surrounded by 10-foot sharks, turtles, stingrays, and thousands of fish. This 340-foot tunnel is one of the largest of its kind in the world.

Insider Tips: One of the main attractions at this aquarium is the penguin exhibit, so be sure to ask an employee at the ticket booth when they feed the penguins or other animals.
Old-Timey Photographs
With a stroll through downtown Gatlinburg, you'll find several storefronts that look like old saloons where you can have a picture taken while you're dressed as outlaws or colorful characters from western films. Not only will you have a fun time, but you'll get a great memento from your trip!

Why it's Romantic: Spontaneous silly things like getting your picture snapped dressed like outlandish mountaineers or dead-serious desperados are perfect for enjoying a playful vacation with your loved one. It's great for a laugh, and it's just the kind of goofy fun you need to spice up your vacation.

Quick Fact: There are around 5 Old Time photograph places in Gatlinburg that offer high-quality photos of couples and families from a variety of different eras.

Insider Tip: If Old Time Photos are a bit too cheesy for you and your special someone, an old photo booth is located near the Parkway Pharmacy where you can enjoy the nostalgic experience of getting a strip of photos with your and your special someone.
Sweet Fanny Adams Show
This historic theater show is one of the longest-running performances in the Smoky Mountains for good reason. The acts that this storied group produces are unique, absurd, and hilarious. This celebrated Gatlinburg theater show is famous for silly and light-hearted performances that earn chuckles from even the most jaded theatergoers.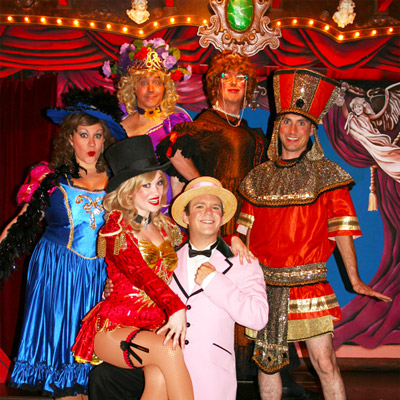 Why it's Romantic: Enjoying a show on the town is a classic way to spend quality time with your date. At Sweet Fanny Adams, you can enjoy a unique, vaudeville-style theater show for an evening full of laughter and a good time. You'll walk away with plenty of inside jokes to treasure for years to come.

Quick Fact: This Gatlinburg Theater has been hosting shows since 1977 and was even named a National Treasure by the Tennessee State Legislature.

Insider Tip: Sweet Fanny Adams Theater is closed for much of February, but they have performed a show on the 14th and 15th of February and begin at 8 pm. Be sure to call ahead for reservations because seats fill up fast!
For Adventure
Winter Hiking in the Mountains
Venturing out onto trails in the Smoky Mountains during winter is certainly an adventure. Sometimes the weather can be mild or icy cold, so be warned that Smoky Mountain winter weather isn't for the faint of heart. Our guide on winter hiking in the national park can help you prepare for a gorgeous, satisfying, and safe trip to the mountains.

Why it's Romantic: Enjoying the sights and sounds of nature is a perfect way to enjoy quality time and conversation with your sweetie. Better yet, hiking out on the trail you and your special someone can experience the peace and quiet of the mountains.

Quick Facts: There are nearly 900 trails in the national park and it's important to find a trail that leads to an interesting sight like a view or waterfall.

Insider Tip: Start your winter hike early in the day. If the weather is cold, the temperature is warmest while there is sunlight. Additionally, you don't want to get caught in the dark on the trail when the sun goes down around 5:30 pm to 6:00 pm.
Winter Sports at Ober
Gatlinburg is home to the only ski resort in Tennessee. Located on the slopes of Mt. Harrison, Gatlinburg offers quality Smoky Mountain skiing close to the boundary of the national park. In February, Ober Ski Mountain is in full swing with skiing, ice skating, and snow tubing.

Why it's Romantic: Ice skating together is a classic experience for couples. Whether you are graceful or learning to skate for the first time, you're bound to have a blast enjoying this classic winter activity. Additionally, nearly all of the ski runs are open at Ober, making February one of the best times to enjoy Smoky Mountain skiing. As a fun snow sport alternative, Ober has tubing runs with a magic carpet conveyor belt to save you the effort of walking uphill.

Quick Facts: Ober now offers 10 skiing runs and a terrain park. This popular ski resort has been offering Smoky Mountain skiing since 1962 and offers many year-round attractions like a zoo and bear habitat.

Insider Tip: If you are visiting Ober to ski, make the most of your time and money by getting to the slopes before your ski session starts. This is especially true if you need to rent gear, because the rental process can be time-consuming and require long waits.
Take a ride on the Gatlinburg Ariel Tramway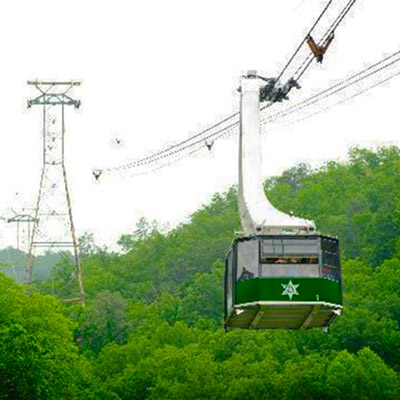 To get to Ober Gatlinburg for February fun, you can take the scenic Ober Gatlinburg Ariel Tramway. Not only can you enjoy spectacular views, but you can save yourself a drive up steep mountain roads in winter.

Why it's Romantic: As one of the largest tram rides in the nation, this popular attraction is a great way for couples to enjoy scenic views and a sense of adventure by rising steadily up a mountain slope.

Quick Facts: A large tram departs from Gatlinburg for the ski mountain every 20 minutes to make a 2.1-mile journey while climbing over 1,000 feet to the base of the ski slopes.

Insider Tip: Skiers who buy a tram ticket can use if for a $5 dollar rebate on a lift ticket at Ober for the day, twilight, and extended sessions.
For Quality Time
Watch a Sunset From Newfound Gap
Drive up to Newfound Gap on beautiful highway 441 through the National Park. This road features many beautiful overlooks and gives hikers access to trailheads like the Chimney Tops, Alum Cave, and the Appalachian Trail.

Why it's Romantic: Newfound Gap is the highest overlook that couples can reach in the Smoky Mountains from the comfort of their vehicle during winter. At an elevation of 5,049 feet, this parking area allows visitors to see for miles into Tennessee and North Carolina.

Quick Facts: Newfound Gap was completed in its modern form in 1932 and was the site of President Roosevelt's Dedication of the Great Smoky Mountains National Park in 1940.

Insider Tip: Newfound Gap receives heavy snowstorms during the winter and may be closed by the park service due to snow and ice. It is common that the entire road is not closed, but that sections in the higher elevations may be impassable during certain days.
Enjoy a view from the Gatlinburg Space Needle
Located in the heart of Gatlinburg, this attraction offers panoramic views of the Smoky Mountain valley that nestles Gatlinburg. Rising high above Gatlinburg, is the peak of Mt. LeConte, the 2nd highest peak in the Smokies, and can easily be enjoyed from this observation tower.

Why it's Romantic: This year-round attraction offers stunning views of the Smokies and also is home to several performances that take place at the Iris Theater. Nowhere else in the Smokies can you enjoy a fun show and a beautiful Smoky Mountain view. Spend quality time with your loved one and see Gatlinburg from a new perspective!

Quick Facts: The Gatlinburg Space Needle rises 407 feet tall and was built in 1969.

Insider Tip: The Space Needle is especially gorgeous to view during sundown. Couples that visit the Space Needle at this time can appreciate views of the surrounding mountains as well as the twinkling lights of Downtown Gatlinburg below them.
Rent a Gatlinburg Cabin
For your weekend away in the Smokies, why not enjoy an authentic Gatlinburg cabin vacation? We offer many comfortable cabins with secluded locations with mountain views and great amenities.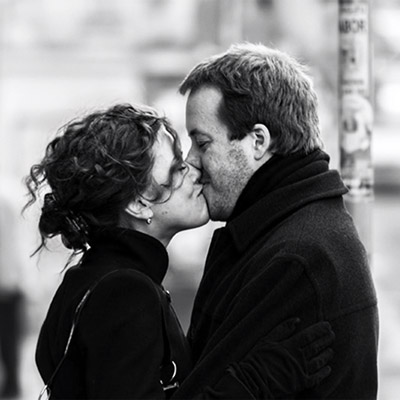 Why it's Romantic: After you spend a romantic day at Gatlinburg attractions or exploring the Great Smoky Mountains National Park, you and your companion will love retiring to a cozy cabin rental in the mountains. Better yet, you can enjoy privacy and quality time in a comfortable cabin with excellent amenities.

Quick Facts: Enjoy romantic amenities like outdoor hot tubs or indoor jetted tubs. In addition, many of our Gatlinburg honeymoon cabin rentals come with pool tables, indoor pool access, theater rooms, or saunas. In short, you can relax in comfort and style when you visit Gatlinburg during February this Valentine's Day!

Insider Tip: Book online with Cabins USA Gatlinburg to save 15% on your reservation.
Final Thoughts on Romantic Things To Do in Gatlinburg
While February offers unique activities and experiences in the Smoky Mountains, there are plenty of ways to enjoy a romantic Valentine's Day in Gatlinburg and the national park. No matter how you spend your time in the Smokies, everything you do is bound to be special when you spend quality time with the one you love in this beautiful part of the country.
Written by Hayden Brown