There are plenty of reasons to stay in Downtown Gatlinburg. First and foremost, these rentals help save your precious time and money on your Smoky Mountain vacation. Visitors who want to experience the best that the Smokies have to offer deserve nothing less than cabins close to Downtown Gatlinburg.
No matter if you plan on seeing great attractions, taking scenic drives in the national park, or exploring hiking trails to your heart's content, these cabins are perfect for your stay. Even though these cabin resorts are close to town, they place guests in gorgeous natural settings.
Here are some of the best resorts to find cabin rentals that only a few minutes from Gatlinburg's main drag.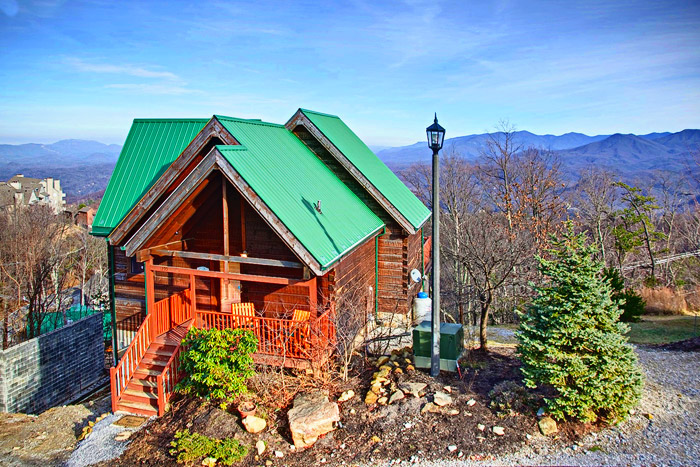 Chalet Village Resort
This resort area falls just outside of the Gatlinburg city limits, but it enjoys a prime location in the heart of the Smoky Mountains. Some of the best assets of this area are the number of main roadways you can access.
The Spur – The main road that connects Gatlinburg and Pigeon Forge – US Hwy 321.
The Gatlinburg Bypass – A scenic route that allows drivers to reach the national park without driving through Downtown Gatlinburg.
Ski Mountain Road – The road to Ober Gatlinburg, where vacationers will find winter sports like skiing and summer attractions like mountain coasters.
From Chalet Village, you can easily reach some of the biggest attractions in the Smokies with ease. Taking the Spur means visitors can reach places like Ripley's Aquarium and the Gatlinburg Space Needle in a matter of minutes. From the Spur, you can also easily drive to Dollywood or other Pigeon Forge destinations.
A great perk is that the Gatlinburg Bypass provides a great way to dodge downtown traffic. No matter if your family just wants to escape to the national park hiking or take a scenic drive, this route is a saving grace when Gatlinburg is crowded.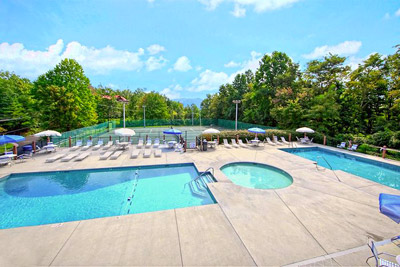 Chalet Village cabins are nestled high in the mountains above downtown and boast awesome views of Gatlinburg in the valley below. Other rentals feature vistas of nearby Ober Ski Mountain and so that you can watch skiers fly down the slopes in the winter time.
As part of staying in Chalet Village, guests will have access to three club houses that boast swimming pools, game rooms, and tennis courts.
Smoky Mountain Village
Much like Chalet Village, this resort boasts cabins that are location high above Ober Gatlinburg. At night, guests can see the twinkling lights of Downtown Gatlinburg not so far away. Smoky Mountain Village is extremely close the national park boundary, and it offers terrific mountain views. These cabins that are nestled in a beautiful mountain setting also offer the chance to observe wildlife and the amazing changes of the seasons.
Best of all, these rentals are only a few minutes from downtown where vacationers can find great restaurants, shops, and attractions. Access to the Gatlinburg Bypass allows guests to avoid Gatlinburg traffic on their way to Pigeon Forge or the Great Smoky Mountains National Park.
The national park entrance closest to Smoky Mountain Village takes guests to Sugarlands Visitors Center. From here, you can take a trip to:
New Found Gap – A historic road in the Smokies that provides access to the North Carolina side of the national park. On the way, drivers will enjoy terrific views and great hiking destinations.
Elkmont – A great campground by the river with many historic sites and trails.
Cades Cove Loop – This 11 mile loop road offers a prime chance to see wildlife and old homesteads from days gone by.
Elk Cove
These are some of the cabin rentals that are just off of the East Parkway in Gatlinburg. Not only are these vacation accommodations close to Downtown, but also rentals in Elk Cove are nestled in a truly tranquil part of the Smokies.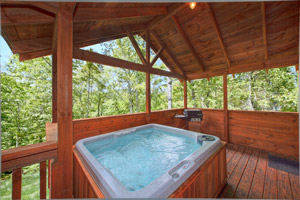 These cabins off the beaten track are close to one of the greatest cultural landmarks in the Smoky Mountains. The Glades Crafts Loop is home to a community of artisans who preserve traditional handicrafts and is one of the oldest of its kind.
Cabins near the East Parkway in Gatlinburg are also convenient for accessing some lesser known park entrances:
Greenbrier – This gorgeous and rugged section of the national park is home to some of the most beloved hiking trails and fishing spots in the Smokies. The road into the park is a rough gravel road, so be sure to bring a vehicle that is appropriate for old country roads.
Cosby – Further down US Hwy 312, vacationers can find Cosby Campground where hikers can reach high peaks like Mt. Cammerer via beautiful hiking trails.
The Glades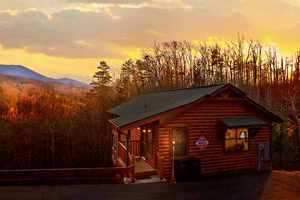 Cabin rentals on Glades Rd. near Downtown Gatlinburg are something of a hidden gem in the Smoky Mountains. Not only are they close to the sights, sounds, and attractions of Gatlinburg, but also they enjoy a peaceful spot in the mountains with great views and comfortable amenities.
Like the cabins at Elk Cove, these rentals are prime for exploring the Glades Crafts Loop, where several dozen artists live and work. Such an area provides the opportunity to experience the rich heritage of pottery, leather work, wood carving, glass blowing, and other handicrafts of Southern Appalachia.
Mountain Shadows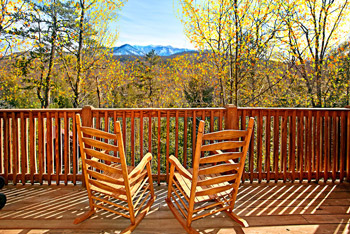 Much like cabins on Glades Rd. or those in Elk Cove, Mountain Shadows is a resort area on the east Parkway. In addition to being only a few miles from Downtown Gatlinburg, this resort area has great features like:
Swimming Pool Access
On-site Hiking Trails
A Children's Playground
A Clubhouse
Outdoor Resort Pavilion
Final Thoughts
Be sure to take advantage of these terrific cabin resort areas close to Downtown Gatlinburg during your next trip. With a great location and a comfortable log cabin, your vacation is bound to be a success!
Written by Hayden Brown