Great Blogs in the Smoky Mountains
Knowledge is power right? It's how we make the right decisions. Just like checking the weather forecast before leaving home without your raincoat or taking a vacation in the Smoky Mountains, it pays to be prepared.
There's a lot happening in Pigeon Forge, Gatlinburg, and the national park. Having the inside scoop is the difference between attempting to drive through Pigeon Forge during Rod Run or knowing to take back roads and avoid the main Parkway like the plague. To save yourself from getting stuck in traffic for hours (or some other vacation disaster), try reading some of these informative, cool blogs before your next vacation in the Tennessee Smokies.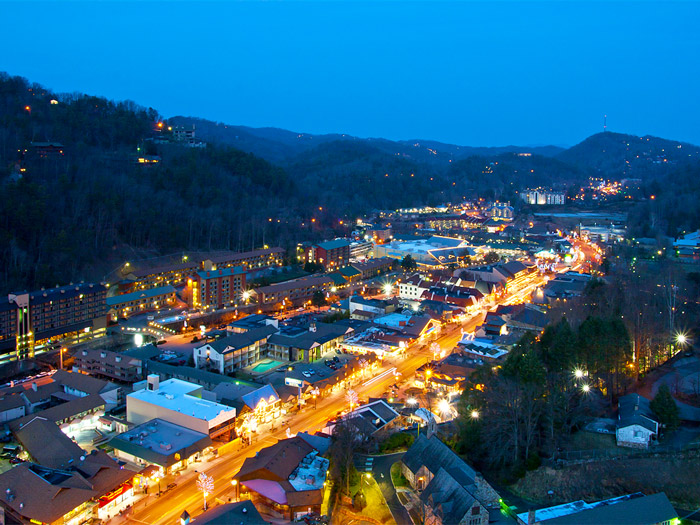 We've handpicked these interesting local blogs, not only because they're useful, but also because they're unique. Whether you want up-to-date details for what's happening in Pigeon Forge or to see beautiful photos from the summit of Mt. LeConte, these are the Top 6 Blogs to read before you visit the Smoky Mountains.
1. Pigeon Forge City Blog
Get a feel for what's going on in Pigeon Forge. There's an impressive calendar of parades, conventions, and other special events all along the Pigeon Forge Parkway. Whether you want to learn when to avoid Pigeon Forge traffic or find out when Paula Deen's new restaurant is opening, this is the place to make your Pigeon Forge vacation a success.
2. Hiking In the Smokies Blog
Hiking in the Smokies is a great one stop source for information on the national park with updates on weather, trail closures, and hiking safety tips. This blog can help you plan safe excursions in the national park and stay up to date on park policy changes.
3. High on Leconte Blog
Ever wonder what it would be like to live on the 2nd highest peak in the Great Smoky Mountains National Park? Reading the LeConte Lodge Blog is for those of us who live in less scenic places, but dream of a life on top of a mountain.
This blog offers daily posts about life at 6,593 feet complete with weather reports, gorgeous photos, and updates trail conditions.
LeConte Lodge, the only overnight lodge in the national park, can only be reached by hiking trails. A dedicated crew maintains the lodge and serves meals to guests who book overnight stays.
The lodge is closed during the winter season (November through February), but a skeleton crew remains on the mountaintop to hold down the fort. Even in the freezing depths of winter, this blog posts pictures of the harsh, yet gorgeous conditions on Mt. LeConte.
4. Friends of the Smokies Blog
Friends of the Smokies is a local organization dedicated to preserving the Great Smoky Mountains National Park. Not only do they contribute funding to projects like trail restoration and maintaining the park's fragile ecosystems, they're also a top-notch source of information on everything in the Smokies.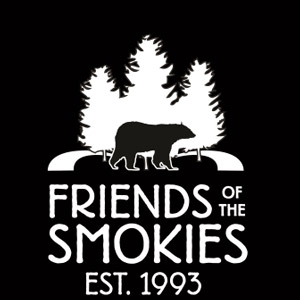 This blog focuses on efforts to protect the Smokies and covers specific conservation projects. Local experts regularly contribute articles on everything from Hemlock tree health to log cabin preservation to elk management.
5. R&R Fly Fishing Blog
This blog views the Smokies from the perspective of its lakes and rivers. Even if you aren't a fly fisherman yourself, it's definitely worth exploring this blog to get a complete picture of the Tennessee Smokies.
Covering everything from water conditions to fly fishing tips, this informative blog is a great way to learn from some of the most avid outdoorsmen in the Smokies. They even feature a "fly of the month" to showcase a beautiful, handmade flys for tricking trout.
6. Gatlinburg City Blog
Stay up to date with what's happening in one of the most picturesque towns in the Smokies. Much like Pigeon Forge, there's a lot happening in Gatlinburg too. Whether you want to learn about the newest slope at Ober Ski Mountain or get insider tips on deals and discounts, this is the place to look.
Final Thoughts
For planning trips to the Smokies, we maintain our own Gatlinburg blog with news, updates, and vacation tips. When it comes to planning a trip to the Smoky Mountains, there are lots of great sources of information. Whether you're planning a road trip or a hike in the Great Smoky Mountains, these resources can keep you "in the know." Better yet, even if you only get to visit the Smokies a few times a year, these blogs can keep you that much closer (in spirit) to the beautiful Smoky Mountains of Tennessee.
Written by Hayden Brown