Planning a visit to Gatlinburg, TN? Every year, millions of visitors love staying in this action-packed part of the country with tons of attractions. We've narrowed down all the great options to 11 must do activities in Gatlinburg, TN!
If you've never been to Gatlinburg before – here are the must see attractions and places you've got to experience during your trip! Take it from a local – you won't want to miss the best things to do in Gatlinburg.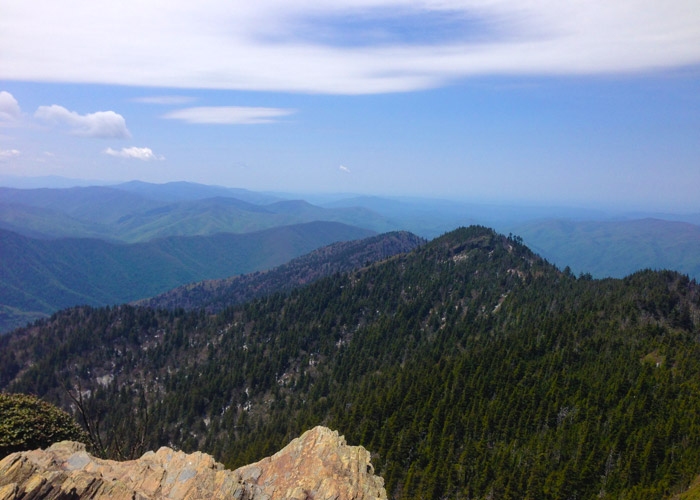 1. Eat a Doughnut
Mouthwatering doughnuts are an institution in Downtown Gatlinburg, TN at The Donut Friar. Every day at 5 am sharp, this small doughnut shop begins serving some of the most irresistible doughnuts you can't wait to try. You'll love this local favorite that has been serving the best coffee and doughnuts in town since 1969. Start your day right by stopping for breakfast here before setting out on your next adventure! Or you could reward yourself with a tasty treat after a challenging hike to the summit of Mt. LeConte!
2. Experience Ripley's Aquarium of the Smokies
It goes without saying this family friendly attraction is a huge hit with kids and visitors of all ages. From fierce sharks to graceful jellyfish, the interactive Aquarium of the Smokies has an incredible assortment of sea life in the heart of Gatlinburg. Some highlights include the Penguin Playhouse, String Ray Bay, and the 340 FT long underwater Shark Tunnel.
3. Drive the Roaring Fork Motor Trail
One of the most popular loop roads in the Great Smoky Mountains National Park begins and ends in Downtown Gatlinburg. The Roaring Fork Motor Trail is a great route to find historic cabins, waterfalls, and several popular hiking trails in the exceptionally beautiful Smoky Mountains.
4. Take an Old Timey Photo
Say howdy to one of the many old time photo spots in Gatlinburg, TN! Dressing up in rustic mountaineer garb or cowboy couture is bound to be a fun time. While it may seem a bit cheesy, these fun photo places are perfect for taking home a one of a kind souvenir from your trip!
5. Try Saltwater Taffy
Experience a delicious treat made the old-fashioned way. The Ole Smoky Candy Kitchen next door to the Pancake Pantry has been serving up tasty taffy since 1950. Visitors can see taffy being made the traditional way in the kitchen and then try one of their 24 flavors like sassafras, fudge, vanilla, rum, wintergreen, keylime, and more!
6. Ride the Ariel Tram To Ober
One of the most popular scenic routes to Ober Gatlinburg Ski Mountain is the enclosed Ariel Tram that takes riders high into the mountains. On your way, you'll enjoy beautiful views of Downtown Gatlinburg and Mt. LeConte. At the end of the ride, you'll find yourself at Ober Ski Mountain, one of the top attractions in Gatlinburg.
7. Go Ice Skating at Ober Gatlinburg
Snow skiing and tubing draws big crowds to Ober in the winter, but indoor ice skating is available here year-round. If ice skating isn't your idea of fun, Ober Ski Mountain is home to other attractions like animal exhibits, a mountain coaster, and an alpine sled!
8. Admire Works of Art at the Arrowmont Gallery
With 5 open galleries in Downtown Gatlinburg, the Arrowmont School of Arts and Crafts is a great place to enjoy some culture on your vacation. This institution plays an important role in preserving Smoky Mountain heritage and handicrafts. Today, you can see beautiful handmade pieces of art on display at this national art education center.
9. Stop By the Pancake Pantry
When this pancake house opened its doors in 1960, it became the first pancake restaurant in Tennessee. Over many years in Downtown Gatlinburg, The Pancake Pantry has impressed locals and visitors alike with quality recipes and old-world flair. You'll take a trip back in time when you eat at this excellent pancake restaurant in Gatlinburg.
10. Enjoy the View From the Space Needle
See Downtown Gatlinburg from a different perspective at 407 FT! This observation tower in the heart of Gatlinburg has the best view in town. From the towering peaks of the Smokies during the day to the lights of the city at night, the view from the Space Needle in Gatlinburg is truly a sight to behold.
11. See A Show at Sweet Fanny Adams
Looking for a show that's entirely unique? Sweet Fanny Adams Theater is the longest running show in Gatlinburg because it dishes out big laughs and an undeniably fun performance. Open since 1977, this vaudeville style show continues to delight audiences with new shows produced every season.
Bonus Tip: Stay at a Gatlinburg Cabin
Want to experience these must do attractions in Gatlinburg, TN? Renting log cabins close to downtown is an excellent way to get the most out of your vacation. Not only can you stay close to all the must see places in Gatlinburg, but you can enjoy a comfortable place to stay with luxurious amenities like hot tubs, theater rooms, and covered decks with mountain views!
Please comment and share your favorite things to do on your Smoky Mountain vacation! Did we miss anything? What are your "must do" things to do in Gatlinburg, TN?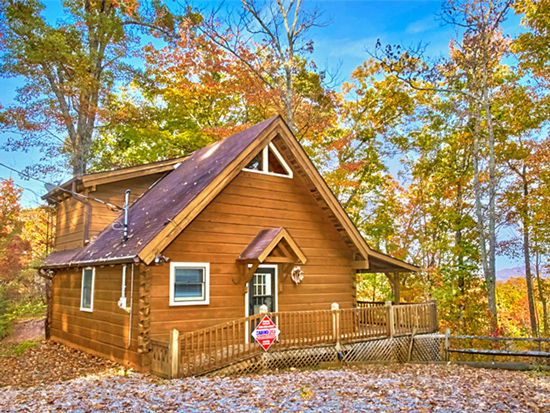 Written by Hayden Brown