After a Thanksgiving day filled with delicious food and quality time with your family, there's plenty of work to do!
Black Friday brings great deals to Gatlinburg, so knocking out your Christmas gift shopping on the day after Thanksgiving is a terrific way to save!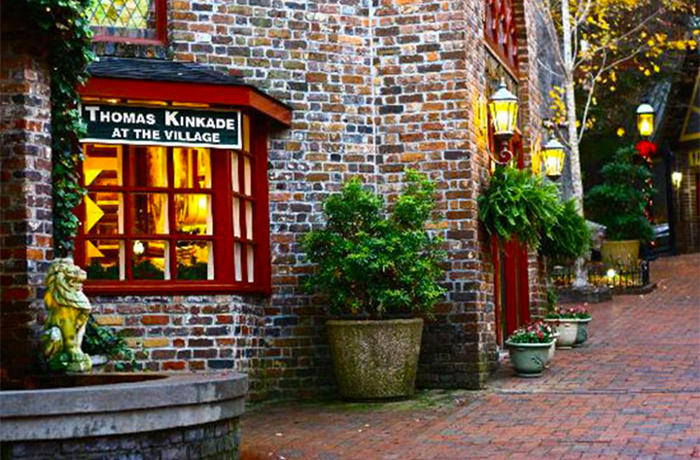 Better yet, Gatlinburg is a prime place for holiday gift shopping. There are dozens of unique shops and chic boutiques that have items you can't find anywhere else. For one day only, you'll find awesome discounts up to 70% off at certain stores.
Most stores keep their Black Friday Deals a secret until the big day, so you'll just have to come explore the incredible savings for yourself. These marked-down prices make it easy stretch your gift budget farther and impress your family and friends with Christmas presents they'll absolutely love!
We've made this quick guide for braving Black Friday in Gatlinburg with the hottest places to shop and tips for finding the best Black Friday deals!
Best Places For Black Friday Shopping in Gatlinburg
1. NOC Gatlinburg
The Nantahala Outdoor Center in Gatlinburg is a prime place for picking up a great winter coat, a pair of boots, or camping gear. This large outlet carries brands like Patagonia, North Face, Mountain Hardware, and more.
2. Paula Deen Store
Paula Deen's store in Gatlinburg is the perfect place to find a present for the family chef. From recipe books to high-end cookware, you'll surely find something to delight anyone who loves to cook.
3. The Village Shops
This specialty shop area in Gatlinburg is home to great stores for gifts like Alewine Pottery, The Spice and Tea Exchange, The Day Hiker, or jewelry from the SilverTree. The Village is designed as an idealic old-world town, so it's a great place to enjoy some holiday shopping!
4. The Gatlinburg Convention Center
For home décor or a true piece of art, check out the Great Smoky Thanksgiving Arts and Crafts Show in the Gatlinburg convention Center. This annual event celebrates the rich heritage of craft making in the Great Smoky Mountains and features pottery, quilts, wood-carving, leather-work, metal-work, and more! This show runs during the week of thanksgiving.
In downtown Gatlinburg, you can always find specialty boutique shops, custom wooden signs, jerky, spices, and sauce stores. Quality antique stores offer unique treasures that may be just what you're looking for.
The galleries at Arrowmont also feature incredible works of art if you're searching for a gift unlike anything else.
Another unique Gatlinburg gift idea is to pick up some moonshine or whiskey that's made in Gatlinburg. Local distilleries often showcase unique flavors that you can't find in stores, so this would make a special one of a kind Christmas present.
For more information on the best of Gatlinburg's Christmas shopping, check out this guide.
Tips For Gatlinburg on Black Friday
Make a List and Check it Twice
Black Friday isn't a great day for casual browsing. Competition is fierce and someone might be eyeing the same gifts you're looking for. Having a plan of what items you need to find will help keep your shopping trip stress-free and fun!
Research Your Prospects
Any veteran shopper knows to scope out certain items online or in-person before actually purchasing them in the store. You can know exactly what item you're picking up with the right size and color before it goes on sale on Black Friday!
Start Shopping Early
Traffic Can be bad, especially on the main roads in Gatlinburg and in nearby Pigeon Forge. We recommend starting early for best results.
Split Your Time Between Pigeon Forge and Gatlinburg
If you've got a long list of Christmas Shopping to do, it might be that you can't find everything you need in just one city. For example, Gatlinburg has plenty of specialty shops, but there are few brand outlets in Gatlinburg.
One possible plan of action could be to drive to Pigeon Forge before 7 am to buy clothes, shoes, and accessories in Tanger Outlets and then return to Gatlinburg to search specialty shops for other gifts.
Note: Some stores in Tanger Outlet begin their Black Friday sales at 10 pm on Thanksgiving day while others open at 4 or 5 am. Call ahead to check on individual store hours so you can be first through the door!
Find Affordable Parking
There aren't many options for free parking in Gatlinburg, so we recommend trying the city lot located behind Ripley's Aquarium of the Smokies. At $6 for 1 day's parking, this lot has the best deal on parking in Gatlinburg. Since Black Friday is such a crowded day, arriving early ensures you can enjoy this affordable rate before the parking spots are snagged up.
Grab A Doughnut (Or Two)
You can't shop on an empty stomach! Luckily, there are several early morning options for grabbing a quick and delicious breakfast in town. The Donut Friar opens at 5 am sharp daily and delicious pancake houses like the Pancake Pantry open at 7 am.
Have a Backup Plan
If Black Friday Shopping isn't your idea of a great time, you can always get away from the crowds and the Christmas gift frenzy by going for a hike in the Great Smoky Mountains National Park. For true peace and quiet, we recommend exploring Greenbrier or the Cosby areas of the national park.
Closing Thoughts
Ever thought of celebrating Thanksgiving in Gatlinburg, TN? Why not book a cabin to celebrate the holidays with your family!
We offer a premium selection of cabins for rent in Gatlinburg that are perfect for enjoying Thanksgiving weekend in the Smoky Mountains!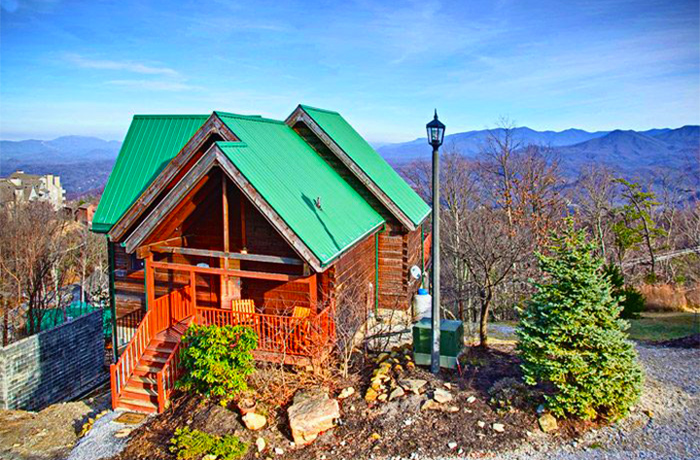 Written by Hayden Brown