11 Awesome Places For Christmas Shopping in Gatlinburg
Fall is coming to a close, you can feel a chill in the air, and festive decorations start cropping up even though we've not had Thanksgiving dinner yet. As holiday music fills the radio waves, some of us get the sinking feeling that Christmas is around the corner.
That's not to say that we don't love Christmas, but the most wonderful time of the year also brings the dreaded necessity of Christmas shopping. Finding the right gift for your friends and loved ones can be hard – we're here to help.
For shoppers in the Smoky Mountains, we've created a Gatlinburg Christmas shopping guide to give you the inside scoop on the best places to find awesome gifts that your friends and family will love.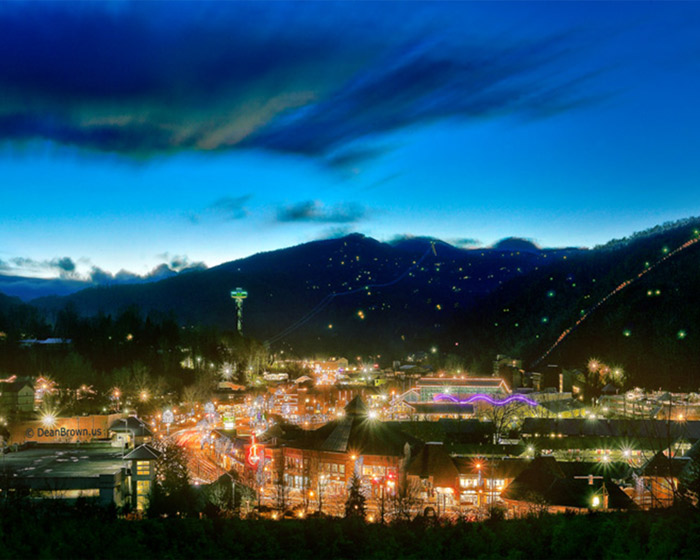 With tons of specialty shops, Gatlinburg is the place to find a unique gift when you're out of present ideas. Whether you are looking for inspiration or know exactly what you need, the shops of Gatlinburg have just what you are looking for everyone's wish list.
Whether you're venturing out on Black Friday or finding a gift at the last minute, we've got some tips to make your Christmas presents truly special.
Our guide is to help you find the right shop (or at least give you some gift ideas!) for unique Christmas gifts in the Smoky Mountains.
#1 Great Smoky Christmas Arts and Crafts Show
Right after Thanksgiving, the Great Smoky Arts and Crafts Community offers their annual Christmas show at the Gatlinburg Convention Center. This festive craft event features a huge selection of handcrafts and unique goods including:
Pottery
Jewelry
Paintings
Appalachian Brooms
Glasswork
Woodcarving
Hand carved candles
Dulcimers
Quilts
And More!
Even better, the artists of the Craft Community often hold demonstrations to show how their crafts are made. Not only can you find a unique, handmade Christmas gift, but you can also share the techniques and quality workmanship that goes into these artisanal goods.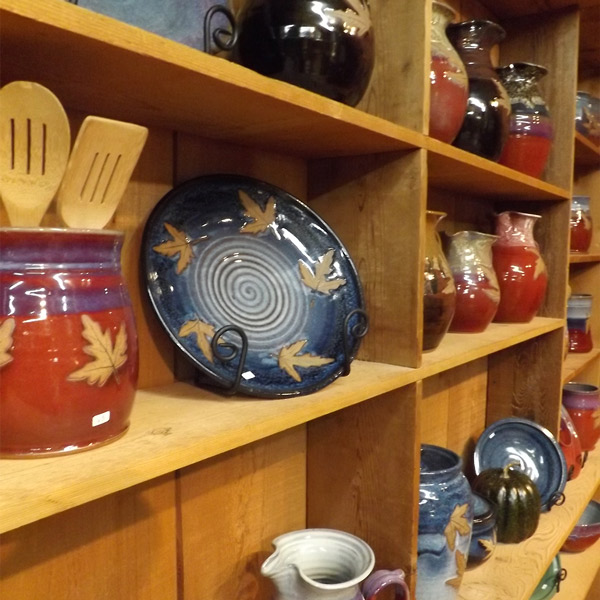 #2 Glades Crafts Community
Though the Great Smoky Arts and Crafts Show is only open for a limited time, the shops in the Glades area are open year round. You can find a much wider selection of handmade goods in the Glades. Some highlights in the Glades Crafts Community include:
Alewine Pottery – Offers handmade pottery with beautiful glazing for décor and kitchenware gifts. You can see the workshop and kiln used to make this fine pottery.
Cliff Dwellers Gallery – Offering handmade baskets, glasswork, weaving, jewelry, pottery, and wooden crafts this gallery is one stop shopping for unique Smoky Mountain crafts. This historic gallery was built in the 1930's and moved to its present spot in the Glades. There are craftsmen at work upstairs daily so feel free to ask them about their beautiful handiwork.
The Rose Pedaler – Bead Jewelry handmade from rose petals for unique handcrafted jewelry.
Misty Mountain Soap Company – Handmade soaps, lotions, lip balms, creams and more.
On top of finding a unique gift, you will also be helping to support and preserve unique arts and crafts that are becoming increasingly rare in the modern world. These local craftspeople keep traditions and techniques alive while also adapting them to new styles and trends. All in all, these shops are bound to have special Christmas gifts for your sweetheart or close friends.
#3 Ole Smoky Moonshine Holler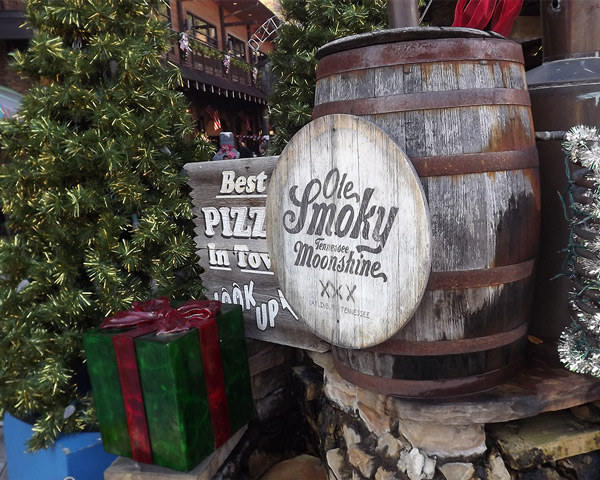 For a uniquely Smoky Mountain gift, a jar of authentic Tennessee moonshine may be in order. With a huge selection of tasty flavors to sample, you can find White Lightning for a unique Smoky Mountain gift for your friends or loved ones.
Better yet, this Gatlinburg gift is a great addition to holiday festivities where beverages like "Shine Nog" are just the ticket!
#4 Wooden Signs of Gatlinburg
This custom sign shop in downtown Gatlinburg carves beautiful signs on aromatic cedar wood. A wooden sign is a great way to make a touching custom Christmas gift that your family and friends will never forget.
With custom signs that personalize a home's exterior, celebrate an accomplishment, or just a gag giftsto immortalize an inside joke, these experienced craftsmen can make a quality sign to your specifications. This shop is especially popular in the Christmas shopping season, so be sure to place your order early!
#5 Paws and Claws Pet Fashion
Santa finds time to bring gifts for pets too! This unique pet store in the Mountain Mall has pet carriers, strollers, hats, raincoats, custom collars, and leashes. With tons of toys and treats, you'll find plenty of great stocking stuffers for your furry friends at this pet boutique store.
#6 Arrowmont Crafts Shop
Much like the shops in the Glades, Arrowmont is another place to find quality handmade gifts to put under your Christmas tree. You'll find gifts that can't be found anywhere else including:
Appalachian Dolls
Woodcrafts
Quilting
Furniture
Glasswork
Jewelry
Basketry
Toys
The Arrowcraft shop is actually the oldest gift shop in Gatlinburg and features the work of some of the most celebrated craftspeople in the region. The shop was founded in 1926, so you can enjoy shopping in a truly historic institution.
#7 Cartoons and Toys
Kids know what Christmas is all about one thing: presents. If Santa is paying you a visit this December, stop by Cartoons and Toys in The Village Shops. This Gatlinburg toy shop has a big variety of unique Christmas gifts that children will love.
Even better, they can scope out what toys they'd like Santa to bring them this year. With Tennessee pop guns, wooden puzzles, toy cars, and dolls, it's easy to find a great gift for your tiny tot, all while supporting a small business.
#8 NOC Gatlinburg
Need a gift for a lover of the outdoors? The Nantahala Outdoor Center in downtown Gatlinburg is the place for great Christmas shopping for outdoor and technical gear.
Whether you're looking to give a warm winter coat or find your outdoorsman a rugged pair of hiking boots, you can find it here. A few of the practical and unique gifts you can find at NOC are:
Eno Hammocks
Camping Gear - Tents, Fire Starters, Camp Stoves, and Sleeping Bags
Warm Base Layers
Stylish Kavu Bags
Hydration Packs
Trekking Polls
North Face and Patagonia Jackets
And More!
Even better, NOC offers plenty of winter weather gear so you can be prepared to play in the snow during a white Christmas!
#9 The Paula Deen Store
Nothing says holiday cheer like Southern hospitality and good food. This shop in downtown Gatlinburg has everything Paula Deen. From cook books to quality cooking gear to ready-made recipes, and gifts, everything here has a unique Southern flare.
The Paula Deen shop is a great place to find a fun gift for the cook in your family or find a casual gift for anyone who adores Southern cooking. Since the holidays involve a lot of cooking, a Paula Deen inspired gift may be just the ticket to let your family chef know they are appreciated.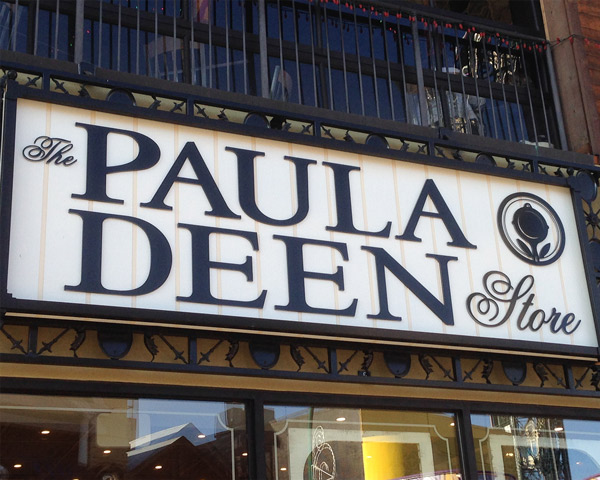 #10 Edible Gifts
Don't want to break the bank on your Christmas shopping venture? For a casual gift that your family or friends will love, consider giving some edible gifts. From sauces, jerky, candy, and Smoky Mountain goodies, there are plenty of delicious treats to find in Gatlinburg. Some of the best places to look for unique treats are:
The Ole Smoky Candy Kitchen – With two locations in downtown Gatlinburg, this candy shop is famous for its fudge and Smoky Mountain taffy. A truly historic stop, visitors to Gatlinburg have visited this shop to see taffy being made since 1952.
Natural House of Jerky – The perfect gift for the family carnivore. This jerky shop in downtown Gatlinburg offers beef, wild boar, buffalo, venison, antelope, elk, alligator, and pineapple jerky in a variety of flavors. Let's face it, someone is abound to appreciate trying alligator jerky for the first time.
The Pepper Palace – A huge variety of sauces and rubs for the gourmet or the grill master. The tasty sauces, spices, seasonings, and spreads, are bound to inspire the cook in your family this holiday season.
All Sauced Up – With over 4,000 sauces, dressings, spreads, and unique foods, All Sauced up has edible goods that make unique Christmas gifts. This shop in downtown Gatlinburg offers free samples so you can pick the perfect flavor or just try some delicious snacks.
#11 The Leather Works
Ever need to buy a gift for someone who's impossible to shop for? Maybe try something useful that your practical recipient can appreciate every day. Located near the Glades area, this customer leather shop offers quality belts, decorative buckles, wallets, purses, hats, gun holsters, and guitar straps. This specialty shop also offers leather engraving for a heartfelt customized gifts.
Final Thoughts on Christmas Shopping in Gatlinburg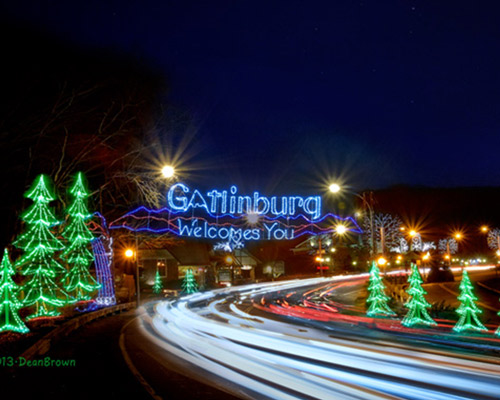 These are just a few of the great shops that you can find in Gatlinburg. There are many more unique stores in the Village, the Mountain Mall, and the Glades, that may also be worth exploring for Christmas gifts.
No matter whose wish list you are shopping for, Gatlinburg has so many specialty stores that it's easy to find a unique gift. Even better, there are bound to be special holiday sales and promotions at these local businesses in Gatlinburg.
So if you find yourself in a Smoky Mountain cabin during the holiday season, rest assured that there are plenty of special gifts to make your holidays cheery and bright for friends and family.
Written by Hayden Brown