Early Spring in the Smoky Mountains
After a cold, snowy winter, there's no doubt that many of us will have a fierce case of spring fever. Gatlinburg and the Smokies are no different and it seems like everyone is ready for sunny weather. As the flowers start to bloom and great outdoor activities start up again, there are plenty of reasons to see Gatlinburg in March!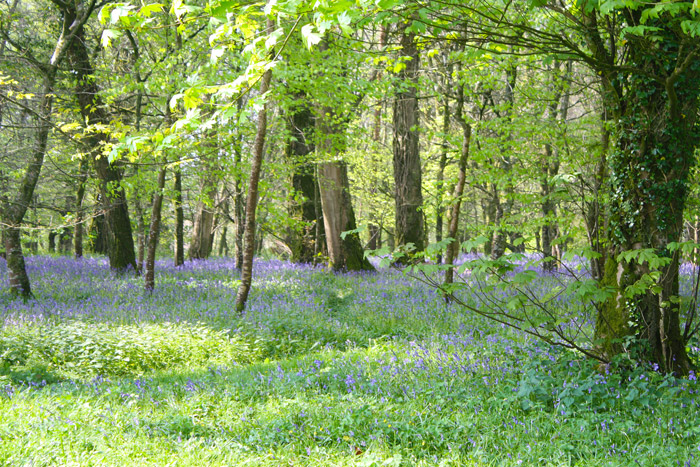 Reason #1: Weather and Temperatures – A Little Bit of Everything
It can take a while for Gatlinburg to emerge out of a Smoky Mountain winter with the average high being 60 degrees and the average low around 47.
Even though the weather can be cool, it's not uncommon to find pleasant, sunny days in the 70's. On the other hand, weather in Gatlinburg and March can sometimes be cold and snowy.
As far as visiting during this time of year, a good motto to keep in mind is "fortune favors the brave." While there is a chance of cooler weather, the rewards of visiting this time of year outweigh the risks. Besides, there are plenty of ways to enjoy the Smokies in the spring even if the weather is less than cooperative.
Reason #2: Fewer Crowds
February and March are some of the slowest seasons for the number of visitors. This, of course, is great news for "the brave" who visit Gatlinburg in March. You can spend less time waiting and spend more time experiencing the best that Gatlinburg can offer.
Think of it like being first in line for rides at your favorite amusement park – you just get to see and experience more. Overall, vacationers will find:
Less Crowded Attractions
Shorter Waits at Great Restaurants
Better Parking Options
Coupons and Seasonal Specials
Insider Tip: Another benefit of visiting during a less crowded season is that it's easy to find better rates on cabin rentals. As a result, March is one of the most affordable times to visit the Smoky Mountains.
Reason #3: Wild Flowers in the National Park
There are over 1500 species of flowering plants in the Smokies. The first flowers of spring bloom in March include:
Jack in the Pulpit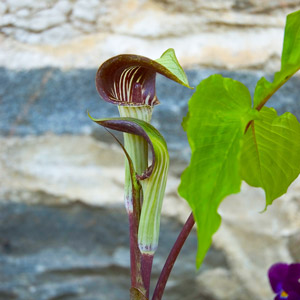 Hepatica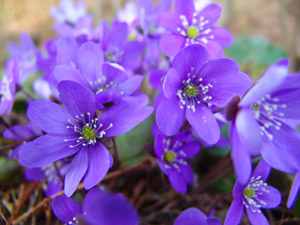 Columbine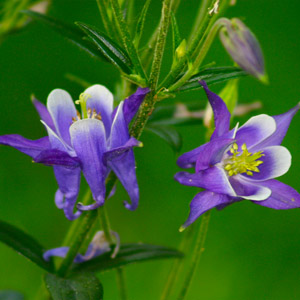 Taking a short hike in the national park is one of the best ways to enjoy March wildflowers. Watching the mountains come to life after a cold winter is a sight to behold. It's like watching fall in reverse. Instead of watching waves of rich golds, yellows, and reds cascade down the mountains as the leaves change, you can instead see budding green creeping towards the mountain summits as the weather warms.
For this reason, the best places to see wildflowers in the Smokies and Gatlinburg in March are in lower elevations of the park. Some great places to look are:
The Roaring Fork Motor Trail
The Cades Cove Loop
White Oak Sinks via the Schoolhouse Gap Trail
Hiking trails around the Sugarlands Visitors Center and Elkmont in the national park are also great places to enjoy easy wildflower hikes during a visit in early spring.
Reason #4: Special Events in March
If March is a slower season in the Smoky Mountains, Gatlinburg does not seem to have gotten the memo. There are several great special events that are happening this time of year that you won't want to miss on an early spring visit.
Easter Crafts Show - This great event is produced by the Gatlinburg Arts and Crafts Community and is the first craft show of the year. Come out and see what handicrafts skilled Smoky Mountain artists and craftspeople have made during the winter.
A Mountain Quiltfest - Located in the LeConte Center in Pigeon Forge, the Smoky Mountain Quiltfest is a popular annual event that features beautiful handmade quilts. This festival is a prime way to experience Appalachian art and culture.
Dollywood's Opening Day - On March 16h, 2019 Dollywood will begin another season of bringing family fun and excitement to the Smoky Mountains. To celebrate, the park will be debuting new shows and performances. Specifically, the Festival of Nations will feature international music from Celtic, Caribbean, Latin, and African traditions.
Reason #5: Outdoor Activities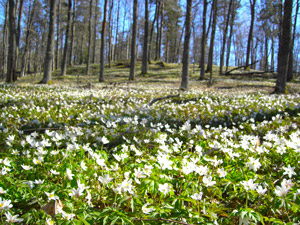 As the mountains come back to life, so do great outdoor activities. As soon as weather permits, many local outfitters start taking groups on fun adventures in the Tennessee mountains. Like other attractions this time of year, they are bound to be less crowded than the peak summer season.
Ziplines – Several zip line companies like Rafting in the Smokies start their season in March and operate rain or shine.
Rafting – Depending on water levels, rafting outfitters in the Smokies begin running the Upper and Lower Pigeon River beginning in March. While you may want to rent a wetsuit for the cold mountain water, it can make your rafting adventure in the Smokies even more extreme! Call a rafting company to see if they are operating on the river during your visit.
Riding Stables – Guided horseback rides in the Smoky Mountains also start around mid-March. It's a great opportunity to see the Smokies beginning to bloom from the saddle.
Final Thoughts on March in the Smoky Mountains
Every season of the Smokies has its special treasures that make the mountains unique. Whether you are hoping to see the Smokies during a beautiful transformation from winter to spring or are just looking to get the most out of your vacation, visiting Gatlinburg and the Great Smoky Mountains in March is a great idea for your vacation!
Written by Hayden Brown