Vacations – we all could use one, but they can be big a drain on your wallet. Luckily, the Great Smoky Mountains are one of the most budget-friendly destinations in the nation. You can experience a truly excellent Gatlinburg vacation on a budget with these activities and saving tips!
9 Tips For Saving in Gatlinburg
Stroll through Downtown Gatlinburg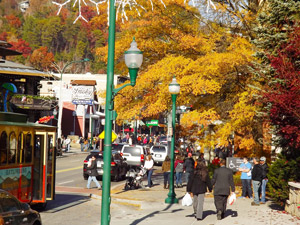 It doesn't cost anything just to look! Feast your eyes on lovely Downtown Gatlinburg and its Smoky Mountain flair. You'll find great window shopping in The Village and other unique shops downtown.
Do be warned though, the attractions in downtown are designed to lure in unsuspecting visitors who are enjoying a casual walk in Gatlinburg. While seeing a local attraction or two shouldn't put a serious dent in your budget, just know it's easy to be overcome by all the fun things to do in Gatlinburg.
Find A Good (Affordable) Place To Park
Parking in Downtown Gatlinburg can be steep with some lots charging $10 for the day – yikes! There is some free parking on River Road near Ripley's Aquarium in Gatlinburg, but these spots fill up quickly. If you find yourself in Gatlinburg on a crowded day try these two options:
City Garage at Ripley's Aquarium – There is a city of Gatlinburg parking garage behind the Aquarium that costs around $6 for a day.


The Trolley System – You can find free parking at the Gatlinburg Visitors Center off of the "Spur" the main road that connects Gatlinburg and Pigeon Forge. You can then ride the trolley into Downtown Gatlinburg that's far cheaper than parking, but take note of when the trolley stops running or you may be stuck in Downtown Gatlinburg in the evening.
Explore the National Park
The Great Smoky Mountains National Park is the most visited park in America. Why you ask? Well, not only are the Smokies gorgeous, but this park is one of the only free parks in America. We all know the best things in life are free, so come explore the Smokies with a scenic drive, a hike, or by visiting historic log cabins.
Also, there are free ranger-led programs offered by the national park like guided hikes, demonstrations, music, and story telling. You can check out the ranger event calendar to enjoy one of these fun, informative programs throughout the Smokies.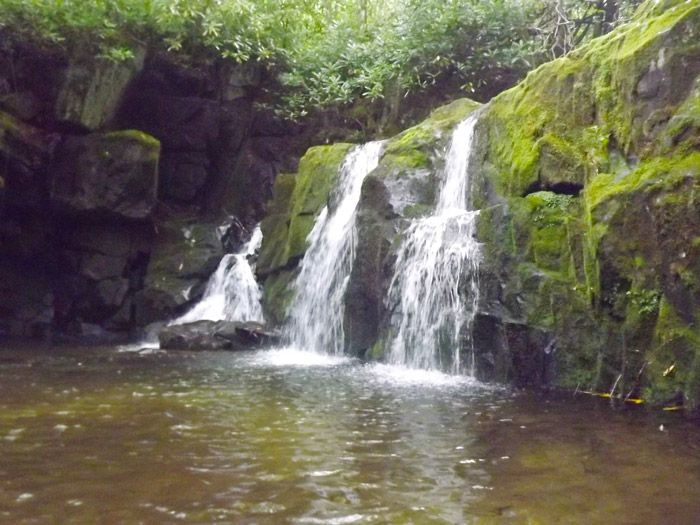 Check Out Free Museums
A stop at Sugarlands Visitor Center in the national park is not only a great way to plan your excursion in the Smokies – it's also a free thing to do in Gatlinburg! In addition to exhibits on the natural history of the Smoky Mountains, there is also a 15 video that tells the origin story of the national park.
Try Free Samples
If you're of proper age, visit some of the local distilleries and wineries in downtown for some free samples. Learn about the history and craftsmanship that goes into local beverages like moonshine at the Ole Smoky Moonshine Holler. If shine isn't your thing, stop by Sugarland Cellars Winery for some local vino.
As of 2016 the trying samples at these distilleries now cost $5. Luckily, distilleries like Old Smoky Moonshine give you a $5 coupon for their store, so the samples are basically free. As a result, you may be tempted to buy a jar or a bottle as a personal treat or a gift to a friend.
Marvel At Free Views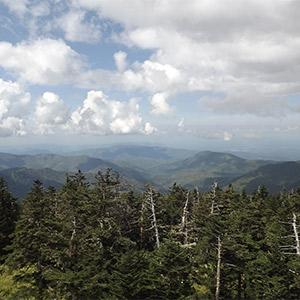 Some of the most beautiful Smoky Mountain views come with an admission price. This is the case with the Gatlinburg Space Needle, Sky Lift, and Ober Tram, but you can still enjoy free sight-seeing at these destinations:
Overlooks on the Gatlinburg Bypass – Enjoy a great view of Downtown Gatlinburg that's especially gorgeous at night and is absolutely free!


Newfound Gap – One of the highest places in the national park, this historic site is also home to some of the most spectacular views in the Smokies.


Clingmans Dome – The highest point in the Smokies and it only costs gas money to see these jaw dropping panoramic views.
Book A Cabin
The biggest costs in any vacation budget are usually the big three: lodging, travel, and food expenses. However, if you book the right king of lodging you can save on keeping yourself well-fed during your trip on a budget.
Many of our log cabin rentals in the Smokies come with fully-equipped kitchens so you don't have to eat every meal at a restaurant. While no one wants to do "serious cooking" on vacation, having a kitchen makes it easy to prepare sandwiches for a picnic instead of feeding the whole family at a restaurant in the heart of downtown.
As a reward for your savings-conscious choice, take a dip in your cabin's hot tub while you take in a beautiful Smoky Mountain view.
The best nightly rates for cabin rentals can be found during the winter and spring season with the exception of holidays. All in all, many cabins are available for about the same rate as a hotel room, but with beautiful locations and great amenities.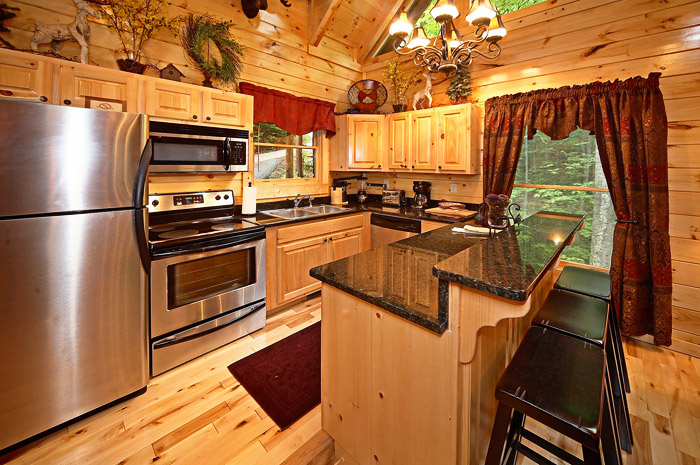 Visit Arrowmont or the Gatlinburg Crafts Loop
Appreciate beautiful Smoky Mountain arts and crafts at either the Arrowmont School or by driving the Crafts Loop on Glades Road near Gatlinburg. These two historic institutions have taken it upon themselves to preserve artistry and skilled-handicrafts in the Smoky Mountains like:
Woodcarving
Weaving
Pottery
Painting
Glasswork
And More!
Arrowmont has several galleries that are primarily upscale items that are simply beautiful to admire. At the Glades Arts and Crafts Community, visitors will find more affordable handmade crafts and a great diversity of shops. Best of all, window shopping is free, though you may be inspired to purchase a unique gift or decoration for yourself.
Go Tubing
Tubing on the Little River is easily one of the most affordable outdoor activities in the Smokies. For only $10 to $15 dollars per ticket and you get the chance to ride rapids and swim on a pristine river that flows from the national park. Float down a river for a whole afternoon of relaxation and fun in the water.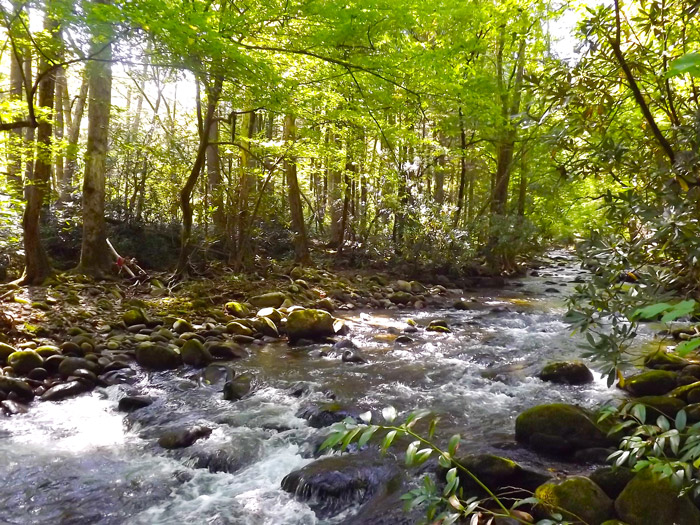 Final Thoughts
Enjoying a trip to the Smoky Mountains doesn't have to be expensive. Likewise, a budget-friendly vacation can be anything but boring. This list shows you can enjoy a ton of awesome activities on your vacation itinerary without breaking the bank. Next time you visit the Smokies, try some of these tips to maximize your vacation experience for a fraction of the cost!
Written by Hayden Brown