There's always something to be excited about in Gatlinburg and the Great Smoky Mountains! Luckily for people who love Gatlinburg and the Smokies, 2015 is shaping up to be a terrific year with new attractions and things to do!
Check out our list of new things, developments, and restaurants to check out on your next stay in Gatlinburg. Whether you're planning your first Gatlinburg vacation or your yearly getaway, these are the 12 new things to see in Gatlinburg, Tennessee!
What's New in Gatlinburg 2015?

1. New Visitor's plaza in Gatlinburg
When you cruise into Gatlinburg at traffic light #3, you can't help but notice the beautiful new Pedestrian Plaza in Gatlinburg! The recently renovated welcome center features new landscaping, a water fountain feature with lighting, seating, and a covered pavilion with area information and restrooms.
On top of the beautiful new look of the Visitor's Plaza, vacationers will also appreciate free WiFi access courtesy of the City of Gatlinburg. There is also a sound garden with a set of musical instruments that kids will love.
2. Gatlinburg History Museum
Locals and guests that are fascinated by the history of the Smoky Mountains will love this new museum in Gatlinburg! Specifically, the Gatlinburg History Museum covers "Gatlinburg Through The Years," tracing the story of this tiny mountain town that has become one of the most visited destinations in the country.
A major exhibit covers a century arts and crafts in Gatlinburg. Other highlights include precious antiques passed down through the years that are donated from local families. This museum can be found in the visitor center plaza near Ripley's Aquarium.
This plaza is located near Ripley's Aquarium at Traffic light #5 to the right of the aquarium ticket counter.
3. Restored Hiking Trails
Thanks to the work, dedication, and resources of the Trails Forever Program, some of the most popular trails in the national park are undergoing significant restoration and repairs.
The Chimney Tops Trail near Gatlinburg was one of the first major trails that has benefited from this program. The restoration of this trail was completed last year. Hikers who visit the trail today will notice improvements like extensive stone stair steps, sitting areas, and erosion control measures.
Beginning in May 2015, trail crews will also begin working on the Alum Cave trail to stabilize sections of the trail and reduce erosion. If you love hiking in the national park, you can thank the Trails Forever crews for improving trail safety for hikers and protecting Smoky Mountain ecosystems from damaging runoff.
4. New Bridges on the Roaring Fork Motor Trail
As the 2nd most traveled loop in the national park, the Roaring Fork Motor Trail receives some heavy traffic. This winter, the park service took a major step in preserving this beloved route by replacing 8 bridges on the Roaring Fork Motor Trail.
Though the Roaring Fork has been closed for several months, it is slated to reopen on May 1st. By then, visitors can easily reach popular local sights like "the place of a thousand drips," Grotto Falls, and the Bales cabins.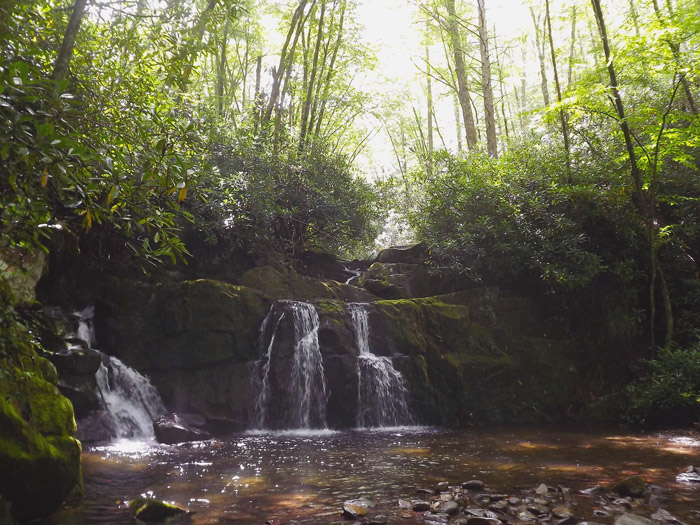 5. All Streams in the National Park Open For Fishing
In March 2015, fishermen received exciting news that every stream in the national park was officially opened for fishing! For the purpose of research and protecting native brook trout, several streams like the Lynn Camp Prong were closed for several years.
Invasive rainbow trout and encouraging the growth of native trout populations has ensured that these streams can be sustainably fished. With 2,900 miles of streams, that's great news for fishermen seeking the challenge of fly fishing in the Smoky Mountains.
6. New Mountain Coasters!
Dollywood isn't the only place you can find thrilling roller coasters! A host of new mountain coasters in Gatlinburg are becoming some of the most popular attractions in the area.
The newest of these is the Mountain Coaster at Ober Gatlinburg. The Ober mountain coaster will be completed in July 2015 and will boast 4,000 FT of track, a 5 minute ride time, and the highest course in Tennessee!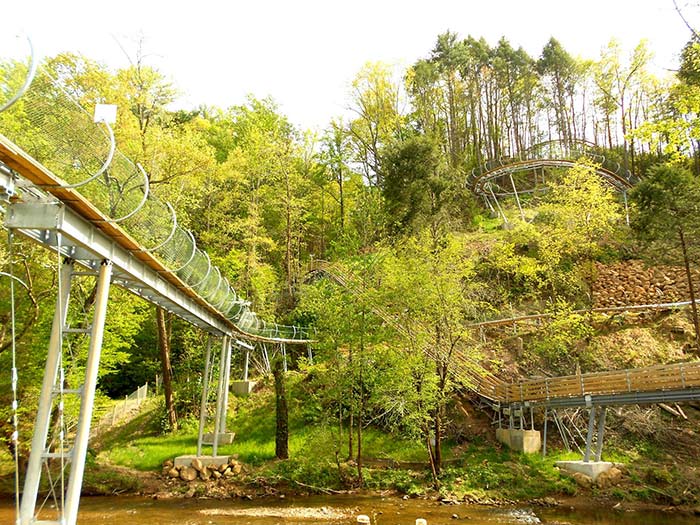 7. New Ski Slope At Ober
Yeti's Run, the newest ski slope at Ober, made its big debut during the 2014 winter season. This black diamond course was an instant hit thanks to its 700 FT course and 120 FT of vertical drop.
For the 2015 season, expect big things at Ober Ski Mountain on your next Gatlinburg ski trip! On top of a new slope, Ober was also awarded a grant for high efficiency snow machines that help Tennessee's only ski slope make even more of the white stuff.
8. Bobcats at Ober Ski Mountain
Bobcats are native to the Great Smoky Mountains, but are famously elusive and difficult to find. Luckily, the Wildlife Encounter Attraction at Ober Ski Mountain makes it easy to see these beautiful wild cats.
In 2014, Ober acquired 2 bobcat kittens – Rex and Tucker. The ski slope has also expanded and renovated its exhibit. In addition to bobcats, the exhibit is home to a collection of wildlife including black bears, otters, birds of prey, snakes, turtles, flying squirrels, and raccoons!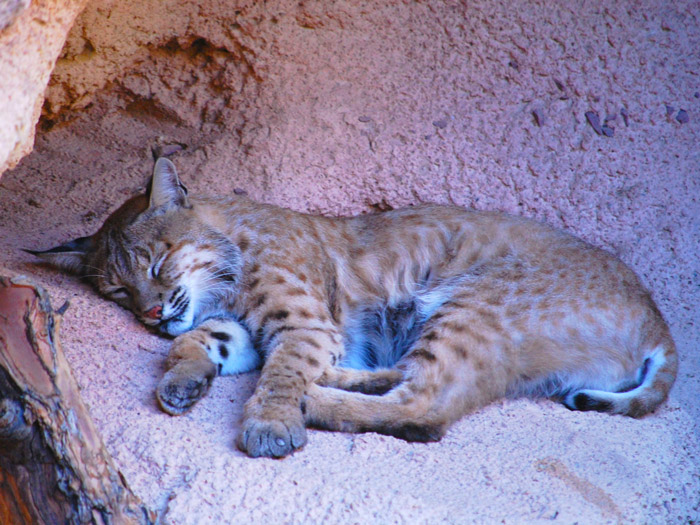 9. Paula Deen Comes to the Smoky Mountains
The Smoky Mountains are abuzz with new developments brought by the celebrity southern chef Paula Deen! Recently, Paula opened a new cookware and retail shop in Downtown Gatlinburg that has become a popular stop for fans of her southern style and delicious recipes.
In nearby Pigeon Forge, Paula Deen's Family Kitchen, a brand new restaurant at The Island, is scheduled to open April 27, 2015! This family style restaurant will serve delicious portions of Paula's best dishes and hot another retail space with cook books, gifts, mixes, cookware, and more!
10. New Moonshine Distillery in Gatlinburg
Since a state law allowed the opening of new distilleries in Tennessee, Gatlinburg has become home to a thriving number of Smoky Mountain distilleries selling authentic moonshine.
The newest distillery in Gatlinburg opened in the past year is Doc Collier Moonshine. Doc Collier recently opened at traffic light #3. This new addition to the Gatlinburg distillery scene is a fine place to sample moonshine and learn of the history of bootlegging in the mountains.
11. Crockett's Breakfast Camp
There are some truly classic places to enjoy breakfast in Gatlinburg like The Pancake Pantry and the Doughnut Friar, but the newest place to grab an authentic Smoky Mountain cooking is Crockett's 1865 Breakfast Camp!
This new breakfast restaurant in Gatlinburg debuted with great food, quality service, and an amazing dining atmosphere. The interior makes use of reclaimed barn wood, stacked stone, and antiques to create an authentic rustic feel.
12. Swarm - New Exhibit at Ripley's Aquarium
A new 1,000 animal exhibit just opened at Ripley's Aquarium of the Smokies in June of 2015. "Swarm" allows guests an incredible walk through of creatures that live in large numbers including Halloween Crabs, Flashlight Fish, Herding Catfish, and Blue Blubber Jellyfish.
Final Thoughts
In the fun-filled Smoky Mountains, there's always something new in this dynamic vacation destination. Be sure to make some of these attractions and activities part of your next Smoky Mountain vacation itinerary in 2015!
Written by Hayden Brown