Ever been in the Smoky Mountains during Christmas?
With millions of beautiful Christmas lights, fun holiday events, and plenty of wintertime activities, the Smoky Mountains are an incredible place to stay for Christmas!
To help you get the most out of your holiday in Gatlinburg or Pigeon Forge, we've made this list of the top 10 reasons to stay in the Smoky Mountains for Christmas!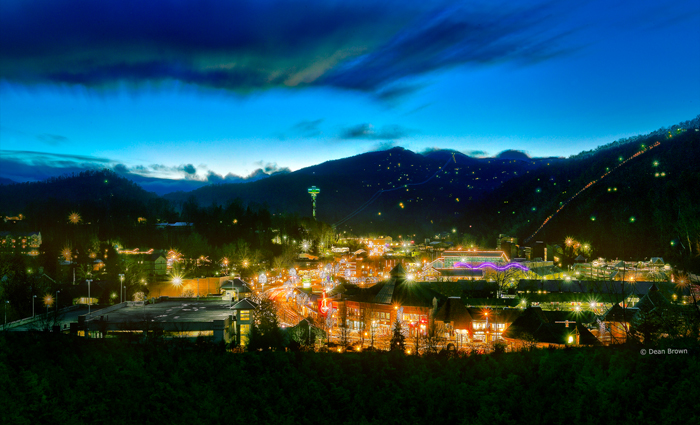 10 Reasons To Enjoy Christmas in the Smokies
1. See Millions Beautiful Christmas lights
If you love seeing tons of beautiful Christmas lights, then you'll absolutely love the Smoky Mountains during Christmas!
But how many Christmas lights do Gatlinburg and Pigeon Forge put up every year?
Just by driving through Pigeon Forge and Sevierville a 25-mile drive, you'll be able to see more than 15 million Christmas lights! Many of these light displays of fountains, snowmen, and the historic old mill!
Gatlinburg, TN also boasts over $1 million worth in LED light displays that depict animals, holiday characters, and more.
With these massive light displays, Smoky Mountains are to one of the largest free Christmas lights displays in the US so it's perfect for putting you in the Christmas mood.
In Pigeon Forge, you can explore the holiday lights with the self-guided Driving Tour of Lights route. In Gatlinburg during the holiday season, you can buy a ticket for the trolley ride of lights to see all the lights of Gatlinburg in a heated, enclosed trolley.
2. Shadrack's Christmas Wonderland
Of all of the Christmas lights you can see in the Smokies, one of the most dynamic light shows is Shadrack's Christmas Wonderland at Smokies Stadium Sevierville!
This drive-thru light show that features thousands of lights synchronized to music to create a dazzling effect. Shadrack's also offers other activities including bounce houses for the kids, Santa's village, a petting zoo, and pictures with Santa.
3. Winter Magic Tunes & Tales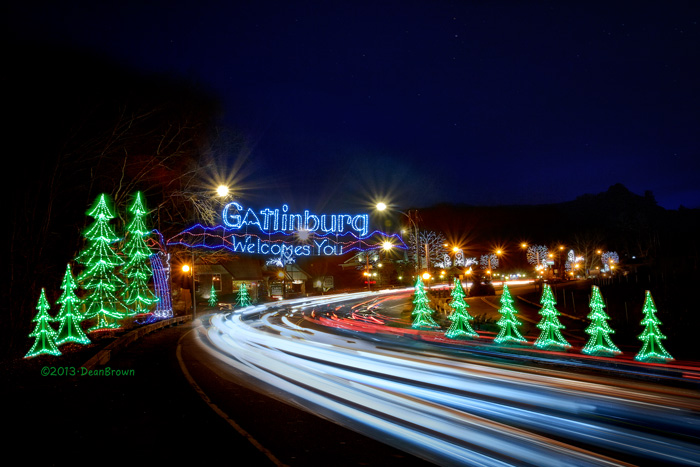 After a day of shopping or dining at a nice restaurant in Downtown Gatlinburg, you can look forward to seeing Winter Magic Tunes and Tales in the evening!
Tunes and Tales is a live street performance in Gatlinburg that gets rave reviews year after year!
Between Thanksgiving and Christmas, Tunes and Tales brings lots of Christmas cheer to Downtown Gatlinburg with live music, dancing, humor, storytelling, and fun characters like Santa's Elves, Rudolph, and Frosty the snowman.
Other performers are dressed in full Victorian garb or traditional Smoky Mountain settler costumes. One of the best places to see Tunes and Tales performances are at the Village Shops.
4. See A Christmas Show
Pigeon Forge is home to several theaters and dinner shows that pull out all the stops for the holidays!
From Thanksgiving to New Years, many of these live shows put on special Christmas shows to celebrate the yuletide season! Here are some of the best places to see Christmas shows in Pigeon Forge:
Country Tonite Theater
The Comedy Barn
Smoky Mountain Opry
Dolly Parton's Smoky Mountain Adventures
Hatfield & McCoy Dinner Show
Dixie Stampede
Smoky Mountain Stampede
Gatlinburg's own Sweet Fanny Adams Theater also puts on a fun Christmas comedy show that is written and produced right in Gatlinburg!
5. Christmas at the Titanic Museum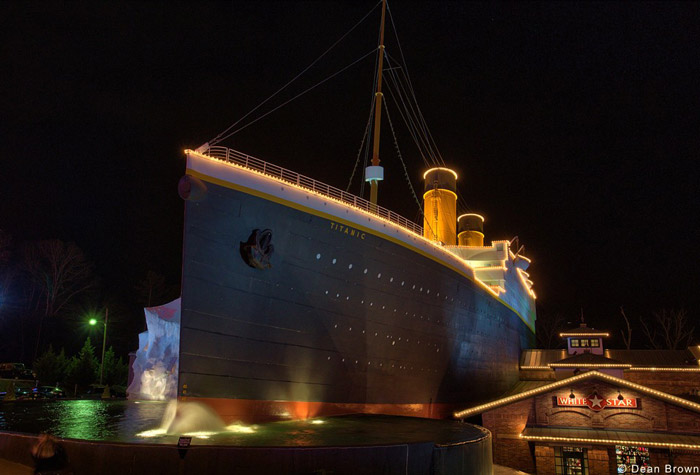 It's a little-known fact that many of our most beloved and nostalgic parts of Christmas come from British traditions during the Victorian period.
If you love the Charle's Dicken's "A Christmas Carol" version of Christmas, then the Titanic Museum is a must-see!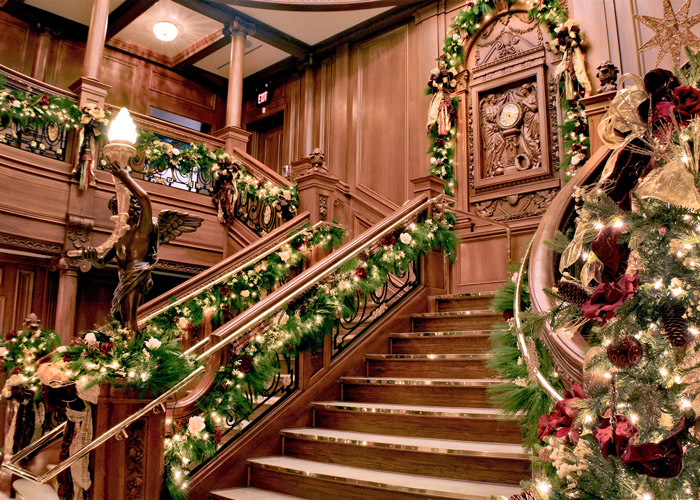 This excellent museum tells the story of the fateful shipwreck of the Titanic and it also paints a vivid picture of what life was like in 1912 during the height of the Gilded Age.
To honor this heritage and celebrate the Christmas season, the Titanic Museum is decorated from top-to-bottom in lights, garland, wreaths, bows, and towering Christmas trees! In fact, more than $100,000 has been invested in holiday decorations alone at The Titanic Museum, so this is a holiday event you don't want to miss!
6. Winter Hiking in the National Park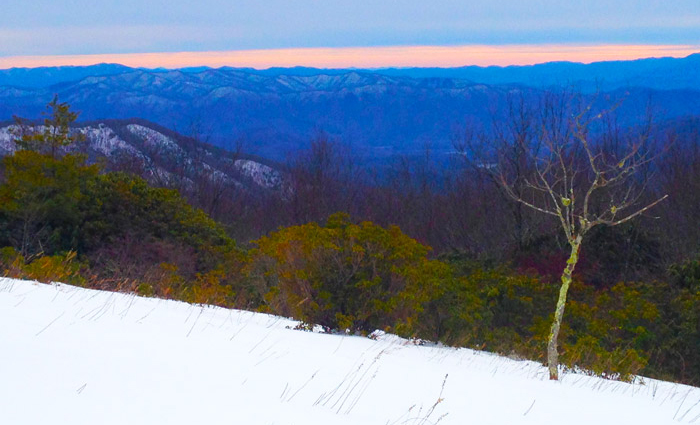 One of the best ways to enjoy Christmas in the Smokies is to explore the natural beauty of the Great Smoky Mountains National Park!
Whether you go for a scenic drive on Newfound Gap or the Cades Cove Loop or whether you hit the trails, there's plenty to explore in this 800 sq. mile national park! Better yet, going to the national park is the best way to see snow during your Smoky Mountain Christmas vacation!
Although Pigeon Forge and Gatlinburg don't often see snow during December, you can enjoy exploring a true winter wonderland in the Great Smoky Mountains National Park.
In the higher elevation areas of the national park, the temperatures are cooler and the weather is wetter, so there's a greater chance to see snow!
Additionally, here are some other highlights you can enjoy during a winter hike in the Great Smoky Mountains:
Better Visibility From Trails – During the summer months, leave cover can obscure mountain views, but after fall many trails become perfect for enjoying mountain views.
Frozen Waterfalls – see spectacular towers of frozen water and large icicles at the waterfalls of the Smoky Mountains! Some excellent waterfalls to see during winter are Laurel Falls, Ramsey Cascades, Abrams Falls, Spruce Flats Falls, and Indian Flats Falls.
Cool Mountain Air – During winter, you don't have to deal with hot weather, troublesome insects, or overgrown trails, so it's the perfect time to enjoy a physically challenging hike in the Smokies.
The Great Smoky Mountains National Park is open during the holidays and even on December 25th, though some roads in the national park are closed seasonally including the Clingman's Dome Road and the Roaring Fork Motor Trail.
To help you get the most out of your trip, check out our guide to winter hiking in the Great Smoky Mountains.
7. Play in the Snow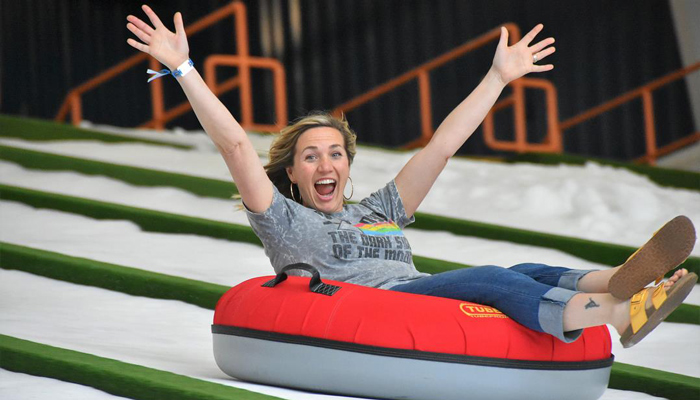 By Christmastime, cooler weather has come to the Smoky Mountains so it's the perfect season to enjoy winter activities!
While you might be able to find some natural snow to play within the Great Smoky Mountains National Park, you're guaranteed to find snow at Ober Gatlinburg!
As Tennessee's only ski slope, this ski mountain is home to 9 ski runs, an outdoor tubing run, an indoor ice skating rink, and even ice bumper cars!
You can even enjoy Pigeon Forge Snow, an indoor tubing attraction that's open year-round! They even offer an indoor play area where you can build a snowman or make snow angels. The best part? The indoor temperature of Pigeon Forge snow is always 60°F, so you don't have to be chilly to play in the snow.
8. Dollywood's Smoky Mountain Christmas
Voted America's Best Christmas Event, Dollywood's holiday celebration is an award-winning Christmas festival you don't want to miss!
You can see this beloved theme park decorated in a staggering 4 million Christmas lights and tons of festive decorations!
When you aren't busy riding roller coasters or enjoying the charm of Dollywood, you can experience these special holiday events during your visit:
The Parade of Many Colors
See Holiday Lights on the Dollywood Express
The Timber Canyon Light Show
Santa Land At Dollywood
Live Christmas music and Christmas shows
9. Go Shopping at The Christmas Place
For all of the holiday magic, you can experience in the Smoky Mountains, you may be surprised to hear that Pigeon Forge is also home to the largest Christmas store in the Southeastern US!
Whether you love browsing beautiful holiday decorations, exploring those ceramic Christmas villages or whether you are looking for the perfect addition to your tree ornament collection, this impressive store is a must-visit.
This massive 43,000 sq. ft. store is home to every kind of Christmas decoration you can imagine and they really amp up the holiday cheer during the yuletide season.
10. Book your own Christmas Cabin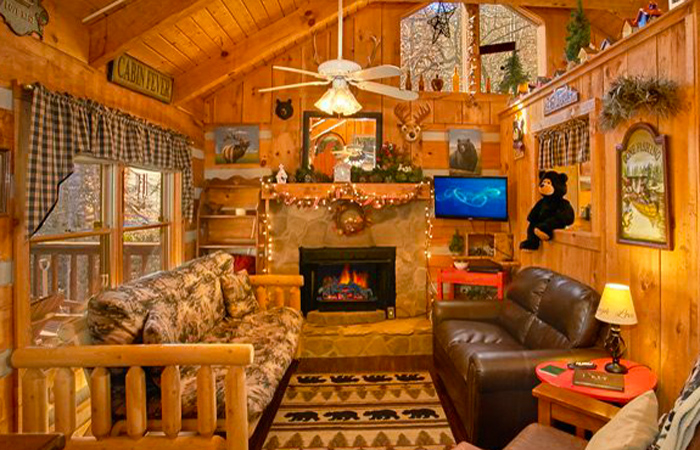 To make it easy to experience all of the beauty of the holiday season in the Smokies, you can easily book a Gatlinburg cabin for Christmas!
Booking a cabin with your family and friends gives you plenty of space to relax and unwind while you celebrate the Christmas season.
To help you fully relax during your stay in the mountains, many of our rental cabins offer features like:
Secluded Locations
Mountain Views
Hot Tubs
Private Indoor Swimming Pools
Game Rooms
Theater Rooms
Fireplaces
And more!
Better yet, with our special cabin discount, you can save 15% on your nightly rate on your holiday cabin vacation in the Smoky Mountains!
For help planning your holiday in the Smoky Mountains, feel free to contact our helpful reservations office at (865) 436-5031
Final Thoughts
Looking for more ideas on how to celebrate Christmastime in the Smokies? Check out our guide of the best ideas for your Christmas vacation in Gatlinburg!
Written by Mark Frazier