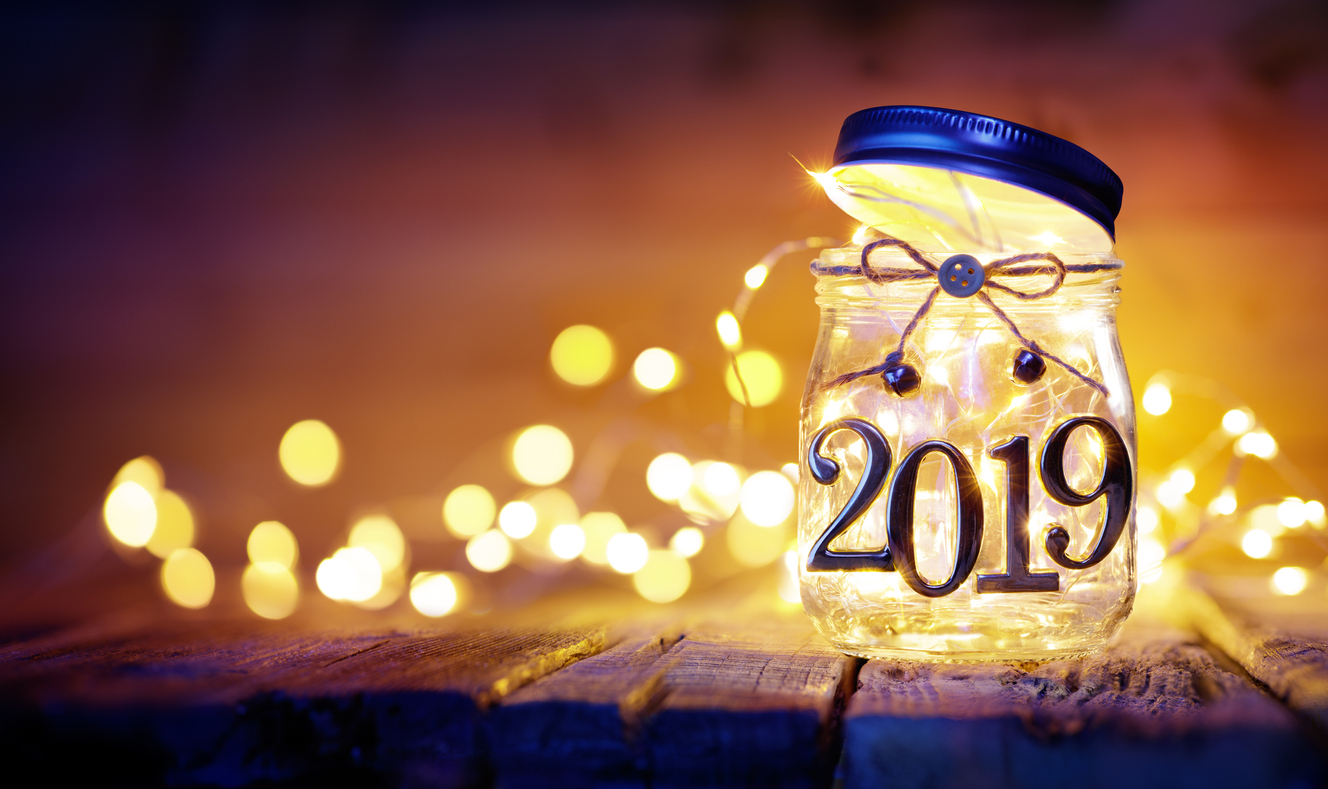 What's New in Gatlinburg in 2019?
You! With a New Year approaching, there's a focus on becoming your best self and what better place to transform yourself than in Gatlinburg? No matter what you're looking to improve on this next year - Gatlinburg offers the chance to get out of your comfort zone and make some changes. Here is how you can experience the new in Gatlinburg in 2019:

Explore New Hiking Trails Around Gatlinburg!
Want to get out and explore the natural world around you more this new year? Gatlinburg offers the perfect opportunity to get back to nature with its convenient location near the Great Smoky National Park and its ample opportunity for hiking! Whether you are a beginner looking for easy hikes near Gatlinburg or an expert looking for a new difficult hike in Gatlinburg you'll be able to find a trail that suits your needs.
There's an abundance of both flora and fauna in the park. With 65 species of mammals, over 200 varieties of birds, 67 native fish species, more than 80 types of reptiles and amphibians, 100 native tree species, and over 1,500 flowering plants, you're bound to see something new in the park each time you visit!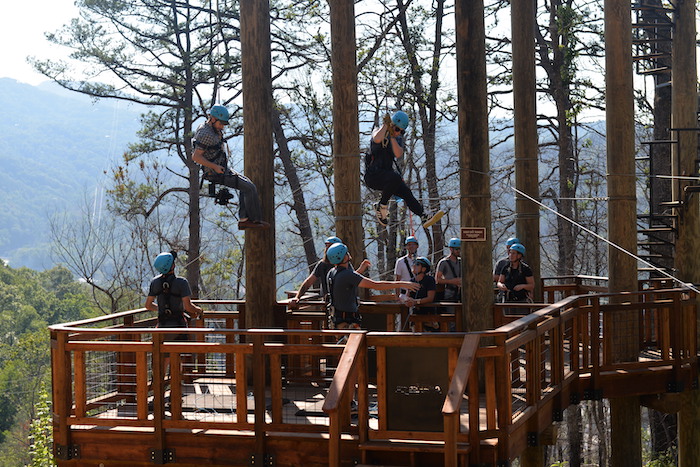 Be More Adventurous!
If you're looking for more of an adrenaline rush in 2019, why not try one of Gatlinburg's many adventure attractions. From ziplines to whitewater rafting to horseback riding, Gatlinburg offers visitors a chance to step out of their comfort zones.
One exciting way to enjoy the Smokies is on horseback. If you've never tried horseback riding before, there are two guided horseback riding stables that offer tours in the National park, Smoky Mountain Riding Stables or Sugarlands Riding Stables. There is also a stable in nearby Cherokee, Smokemont Riding Stables. For more experience riders, there are 550 miles of the Great Smoky Mountain National Park's trails are open to horses along with some designated campsites.
Looking for something a little more daring? Feel the thrill of rushing down a zipline at one of the areas many zipline attractions. Speed above trees on these exciting Gatliburg attractions. You can even race friends and family at Anakeesta's dueling zipline.
You can find even more adventure when you enjoy the thrill of whitewater rafting through the Smokies at one of the areas many rafting companies. Experience the thrill of rushing through mountainous ravines on the Little Pigeon River in a Gatlinburg adventure you won't soon forget.
Gain New Knowledge!
If you seek to increase your knowledge, Gatlinburg offers plenty of attractions to learn something new in 2019. From the history of the Smokies to informative attractions, there's plenty to learn in Gatlinburg.
Schedule a visit to the Gatlinburg History Museum where you can learn about the history of this mountain town as well as enjoy looking at antiques and heirloom pieces made by area craftsmen.
Want to history first hand? Visit historic places around Gatlinburg! There are many well preserved examples of frontier homesteads, such as the Bud Ogle Cabin and the John Ownby cabin. This cabins show how settlers in this area used the principles of self-sufficiency and ingenuity to carve a life for themselves in the hills of the Smokies.
If history isn't your chosen subject, there's plenty more to learn in Gatlinburg in 2019. Plan a visit to Ripley's Aquarium where you can learn about sharks, stingrays, penguins, and 350 different species. Interactive exhibits allow you to experience the wonder of learning about these fantastic creatures first hand. For groups, classroom programs provide a more in depth learning experience.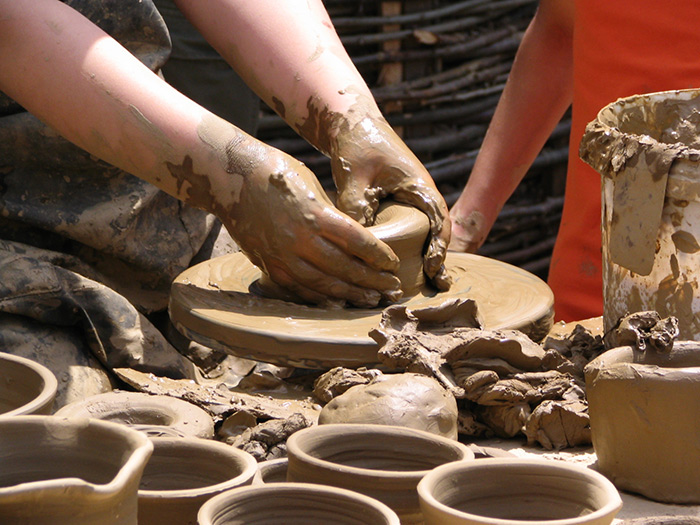 Pick Up a New Hobby
Known as an arts and crafts destination, it's no surprise that Gatlinburg can serve as the perfect place to get inspiration for your new hobby in 2019. Arrowmont School offers workshops that are perfect to plan your Gatlinburg getaway around. Here, you'll find craftsmen offering workshops spanning over several days in disciplines such as pottery and ceramics, broom-making, wood-working, jewelry, and more. Detailed descriptions of the workshops can be found on the Arrowmont School website.
Another place to get crafty inspiration is The Glades Gatlinburg Arts and Craft Community. The largest group of independent artists and craftsmen in America, the 8-miles of Glades Road offer an array of different Smoky Mountain craft pieces ranging from hand-crafted basket to furniture, musical instruments to stained glass. One thing is certain, you'll leave this arts and crafts community with inspiration to start your new craft in 2019.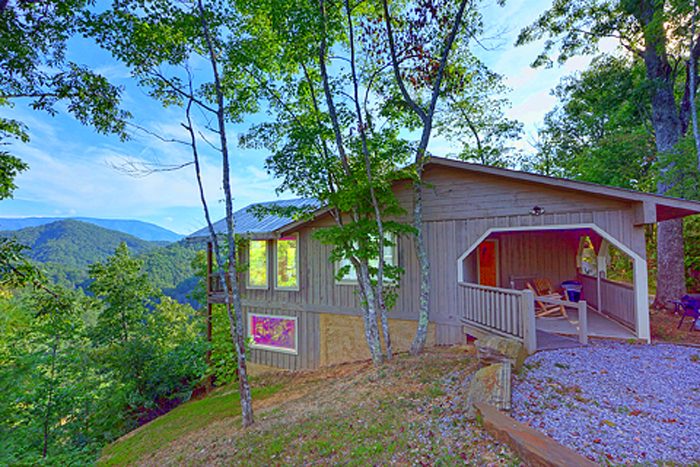 See More Friends and Family!
The best way to start new in 2019? Spend time with friends and family in one of our cabin rentals in Gatlinburg! With plenty of luxury amenities such as hot tubs, fireplaces, and even indoor pools, you can relax with those you love on a mountain escape to remember. Even better, enjoy fun and games with family and friends with game rooms and theater rooms. No matter how you want to enjoy the company of those you love most a cabin stay is the best way to enjoy friends and family this year.
Written by Brittany Tipton