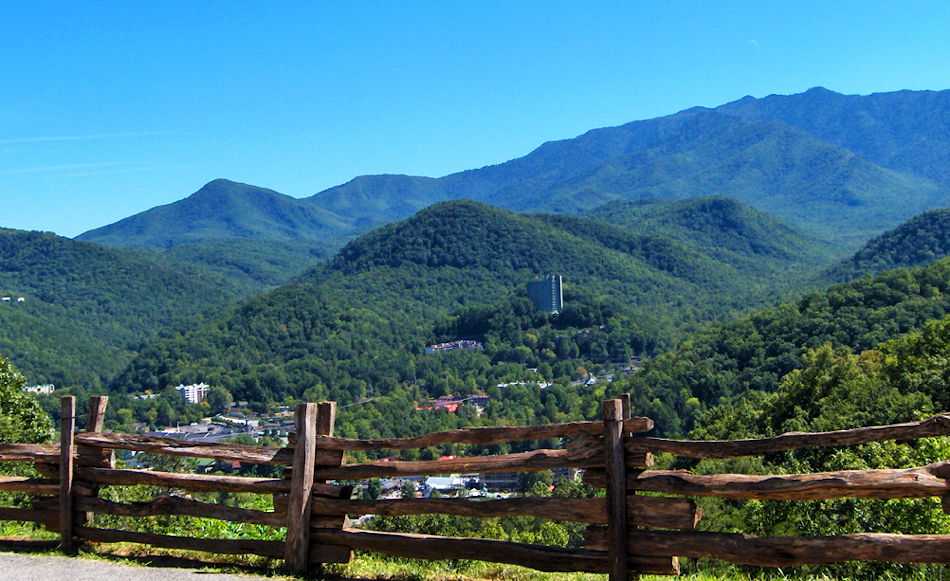 Planning a family trip to Gatlinburg, TN? Browse our list of popular attractions to visit and fun activities to enjoy while on vacation. The Smoky Mountain area is a top destination for vacationers every year — and it's not hard to see why!
25 Ideas For Your Gatlinburg Vacation
If you're looking for a breakdown of the top Gatlinburg vacation ideas for families, couples, and groups, you're in the right place! Look forward to taking an aerial tour in a helicopter, rafting the Little Pigeon River, hiking through the National Park, and ziplining through the mountains. Or ride a roller coaster, play a round of mini golf, peruse locally produced arts and crafts, shop along the Parkway, and enjoy a sweet snack from one of the many bakeries in the area.
1. Rent a Cabin
Start off on the right foot and rent a cabin for your trip. You'll need a comfortable home away from home where you can relax at the end of the day. Cabin rentals boast more value for your dollar, as well as great features you just won't find in a hotel. When staying in a cabin, you can enjoy having a quiet place to retreat in the mountains and private amenities like your very own hot tub or porch with a view.
2. Take A Hike
You can't visit Gatlinburg without taking a hike through the Great Smoky Mountains National Park! With over 800 square miles of scenic landscape and hours of hiking trails for every experience level, this American landmark will capture your heart and imagination.
Visit one of the most popular destinations within the park, Clingman's Dome, the highest point in the state of Tennessee. Learn more about the history of the Smoky Mountain area at one of the 9 historic sites preserved by the park. Enjoy a relaxing hike on the Porter's Creek Trails, which is a great spot to view native wildflowers in the spring and summer. Or challenge yourself and hike to Rocky Top, where you'll be rewarded by a breathtaking view of the North Carolina side of the Smoky Mountains.
There's so much to do in the Great Smoky Mountains National Park. Whether you're looking to get some fresh air and exercise, visit a historic site, see the native flora and fauna, or view a stunning waterfall, there's a hiking trail for everyone in the Smoky Mountains.
3. Eat Good Food
Every good vacation must include good food! Gatlinburg delivers, whether you're looking for a great Southern breakfast or some delicious pizza, there are restaurants, diners, and breweries to suit the occasion. The Pancake Pantry, Cherokee Grill, Bennett's Pit BBQ, and Parton's Deli are just a few of the heavily frequented places to enjoy a meal.
4. See the Aquarium
Prominently located in Downtown Gatlinburg, Ripley's Aquarium of the Smokies is a magical, family friendly destination. Experience the Shark Lagoon, where visitors hop aboard the 340-foot glidepath for a magical, underwater experience. You'll be amazed by the array of creatures, including giant sting rays, enormous sharks, a green sea turtle! Stop by the Penguin Playhouse where you can view the African Penguins. You can even purchase an original footprint painting done by one of these adorable aquatic birds. There's so much to do at Ripley's Aquarium, so make sure to take the kids and enjoy an afternoon surrounded by exotic fish and animals.
5. Take a Scenic Drive
Gatlinburg boasts a breathtaking, Smoky Mountain backdrop, perfect for hitting the road for a scenic drive. During the warm months you can drive the Roaring Fork Motor Trail, a 5.5 loop with plenty to see. Look forward to the old–growth forest, historic log cabins and grist mills, and beautiful, mountain streams. Some of the other scenic routes include the Cades Cove Loop Road and the Newfound Gap Road.
6. Ride Coasters at Dollywood
Take a thrilling ride on a coaster at Dolly Parton's Smoky Mountain theme park. There's so much to do at Dollywood and the coasters are perfect for when you're feeling adventurous. Some of the most popular rides include the Wild Eagle, which will take you soaring high above the mountains, and the Mystery Mine, a spooky ride through an abandoned coal mine. Make sure to check out the Thunderhead, Tennessee Tornado, and the Fire Chaser Express as well.
7. See the Gatlinburg Crafts Loop
Visit the Gatlinburg Crafts Loop to browse locally produced wares, rich in Smoky Mountain culture and historic significance. Here you can peruse unique items and view skills practiced by third and fourth generation craftsmen and artists from the area.
No vacation is complete without a souvenir, and this 8–mile loop in Sevier County is the perfect place to shop for one. Some of the items produced here include soaps and candles, baskets, hand crafted jewelry, pottery, leather goods, metal work, and much more. Take home a unique memento of your time in Gatlinburg and the Smoky Mountains.
8. Shop in Downtown Gatlinburg
Plan for an afternoon browsing the shops in downtown Gatlinburg. Peruse the wares at Paula Deen's Cooking store of the Village Shops, Ogle's Broom Shop, or Lorelei Candles. There's plenty of locations along your route to refuel with a cup of hot coffee or a bite to eat too. If you're looking to bring back a gift for friends at home or get your holiday shopping done early, this is the perfect place. You'll find plenty of variety and unique options in downtown Gatlinburg.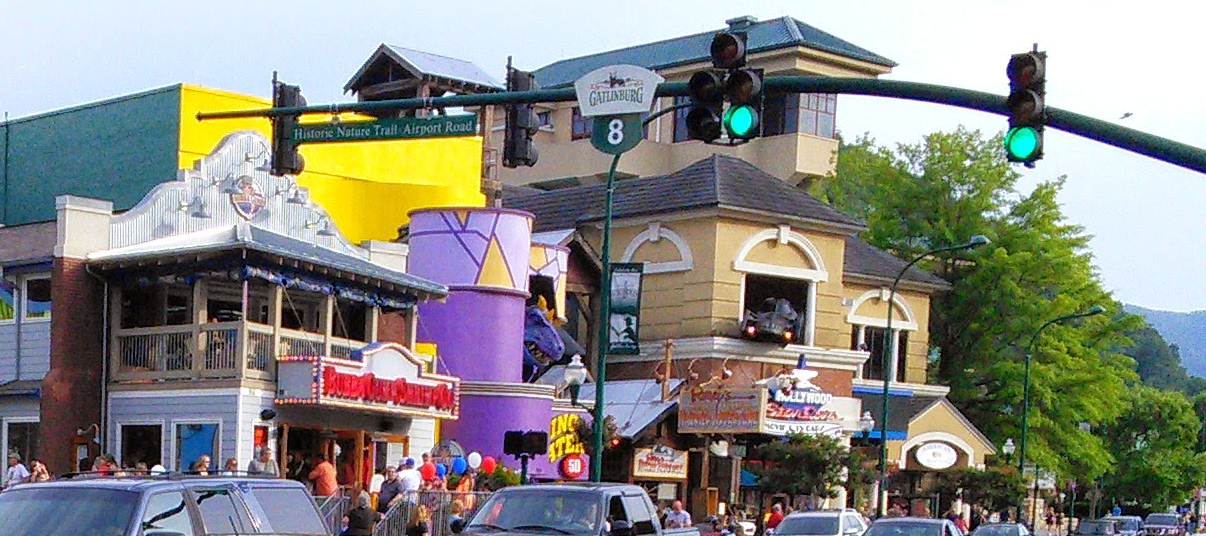 9. Play Mini Golf
Head out for an afternoon of fun for the whole family at one of the area's mini golf courses. Gatlin's Fun Center is a unique course, awarded "Best Attraction in Landscaping" by the city of Gatlinburg. This course is populated with native plants and trees and takes visitors on a journey through the history and culture of the Smoky Mountains. Gatlin's Fun Center has plenty of other fun things to do, including a ropes course, bumper cars, laser tag, and more.
If you're looking for an afternoon of silly fun, Hillbilly Golf are self–proclaimed the "the world's most unusual" course. As you make your way through this course, you come upon mini moonshine stills, caves, outhouses, and other countrified obstacles. You'll have tons of fun — and make sure to bring some extra golf balls because this course sits right on the top of a mountain.
10. Get Scared out of Your Wits
If you love everything haunted, you're in luck! Gatlinburg is home to plenty of spookiness with Ripley's Haunted Adventure, a ghostly mansion full of jump scares and bumps in the night. Adults and children over the age of 6 will love this popular haunted attraction. The Mysterious Mansion is open all year and features a self-tour through the uncanny halls and spooky rooms of this house.
Looking for a spooky walk through history? Go on the Ghost Walk of Gatlinburg, where a knowledgeable guide will take you through history with a scary twist. There are also many historic locations in the area with a spooky side. The Roaring Fork Motor Trail, The Greenbriar Restaurant, and Elkmont Resort are just a few Smoky Mountains locations that will send a chill down your spine.
11. Ride in a Helicopter
Take a ride in a helicopter over the breathtaking mountains surrounding Gatlinburg. You'll remember your vacation in the Smoky Mountains forever after seeing the beautiful landscape from a bird's–eye view. There are many local places that offer flying tours, and one of the most popular is Scenic Helicopter Tours.
The price per person starts at $29 for their River Ride Tour, an 8–mile trip which takes you over the French Broad River. Their tour de force is the Smoky Mountain Spectacular, which takes passengers over beautiful locations including the Newfound Gap, Clingman's Done, Wears Valley, Cades Cove, and more.
12. Tour a Distillery or Winery
Sampling some local moonshine is a must when visiting Gatlinburg, TN. And not only has the moonshine business been booming, but wineries are popping up with great success. For a taste of the area's heritage and history, head over to a crowd favorite, Ole Smoky Moonshine Distillery. Here visitors, over 21, can sit at the bar to sample the shine and take home a jar of Apple Pie or another popular flavor. Or drop by Doc Collier's Moonshine Distillery and enjoy some moonshine steeped in the folklore of the mountains.
If you're a wine connoisseur, take the Rocky Top Wine Trail to experience 5 different wineries in the Smoky Mountains. You'll visit Hillside Winery, Apple Barn Winery, Mountain Valley Winery, Apple Barn Cider House, and Mill Bridge Winery and offers over 75 different wines to sample. Get a souvenir glass for visiting 3 locations and a gift when you finish the trail.
13. See a Unique Show
Plan a night out on the town and pick up a ticket to a show in Gatlinburg. Whether you like magic tricks and illusions, musical theater or murder mysteries, there's something for everyone. Stop by the Iris Theater at the Gatlinburg Space Needle for a family friendly show by mentalist and magician, Erik Dobell. Plan a date to the Sweet Fanny Adams Theater where you'll be transported back to the music halls of the 1890s for a night of music comedy.
14. Explore Historic Cabins
In the early days, thousands of settlers found a haven in the Smoky Mountains. That land is now the National Park and there are 9 historic sites preserved within its borders. The oldest is the John Oliver cabin on Cades Cove Loop Road, which is among the most visited attractions. The Cades Cove Primitive Baptist and Missionary Baptist Churches both carry a rich cultural history of Tennessee at the turn of a changing century.
These buildings and structures can be found primarily in Cades Cove, Roaring Fork, and Elkmont. History buffs will love exploring these areas, many of which also feature a historic cemetery or graveyard.
15. Visit a Museum
With a wide variety of museums in Gatlinburg, there's a fun experience for everyone! Ripley's Believe It or Not! is a journey through the weird and uncanny with plenty of fun activities for the kids. Another great place for family fun is the Guinness World Records Adventure located on the Parkway. Over at the Hollywood Star Cars Museum, you can spend the afternoon viewing famous vehicles from all your favorite movies and shows. Or if you're a history buff, the Sugarlands Visitor Center in the Smoky Mountains National Park is a great place to learn about Gatlinburg and more.
16. Enjoy a Horseback Ride
Take in the fresh air and mountain scenery from horseback. Bring the whole family along because Cades Cove Riding Stables has guided trail rides for all experience levels. They'll provide you with safety gear and a horse to take you on an hour–long tour through the scenic outdoors. Or take a carriage ride through Cades Cove and learn about the bygone days in the Smoky Mountains.
17. Try Zipline Tours
While there are several great zipline companies in the Smoky Mountains, Zip Gatlinburg is an area favorite. They have a great location with their check–in office conveniently placed right downtown near other popular attractions. Their knowledgeable guides will outfit you with the right gear and transport you to the zipline course to experience an unforgettable day of fun.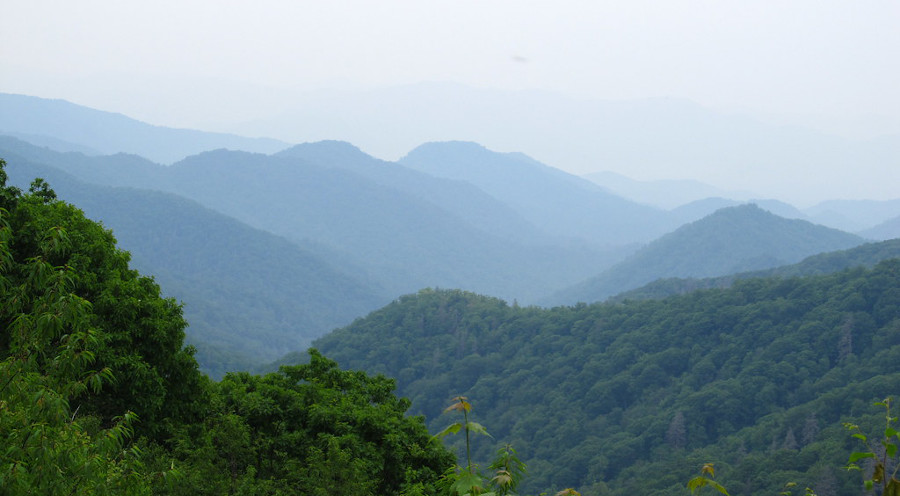 18. See Great Views of Downtown Gatlinburg
There's so much to see that you could spend days exploring downtown Gatlinburg. But don't forget to take a moment to recharge — and what better way to relax than looking out over the town and mountains. There are plenty of scenic overlooks off the Gatlinburg Bypass, but you can also find amazing views at the Gatlinburg Space Needle and Ober Gatlinburg.
Another great location is the Skybridge at Gatlinburg SkyLift Park. Here you can walk across the longest pedestrian suspension bridge in North America to experience a panoramic mountain view. The 680–foot bridge even features a glass floor at the highest point.
19. Ski or Ice Skate at Ober
Skiing and ice skating are perfect activities for a holiday vacation. But don't worry because even if you're taking a summer trip, you can still enjoy a trip to Ober Gatlinburg. This four–season ski area and amusement park is located in Gatlinburg and boasts plenty of fun activities for everyone! Go snowboarding, snow tubing, ice skating in the indoor arena, and more. There's even a snow zone with tons of fun for the kids! They also have plenty of other things to do, including shopping, dining, and many other outdoor activities depending on the season.
20. Go Fish
Fishing is a great option for vacationers just looking to take some time out and relax. The Smoky Mountains offer a haven for anglers with many opportunities for fly fishing and more. Because these streams are within the park, make sure you understand the regulations put in place to protect and preserve this natural area. The Smoky Mountain Angler in Gatlinburg is a great place to get all the info on permits and gear you'll need before your fishing trip. They also offer guided fishing trips for beginners and experienced anglers.
21. Raft the Little Pigeon River
Feeling up for an adventure? Go whitewater rafting on the Little Pigeon River near Gatlinburg. One popular company is Rafting the Smokies, which offers an exhilarating rafting trips for all experience levels. With their trained guides and extensive experience in the Smoky Mountain area, they're a great choice for beginners while still promising a thrilling ride.
22. Get an Old Timey Portrait
Sit for an old timey portrait with your family or sweetheart. There are plenty of studios in Gatlinburg where you can get your picture taken 1800s style as a memento of your Smoky Mountain vacation. Check out Old Tyme Portraits or go just a few blocks down the road to Old Town Photos. Ever want to be immortalized as a cowboy or a sharpshooting, western lady? They'll provide the backdrops and costumes and you'll get a great memory to treasure.
23. Splurge on a Sweet Treat
From donuts to moonshine fudge, there's plenty of sweet treats in Gatlinburg. The Fudge Shoppe of the Smokies, The Donut Friar, Glades Homemade Candy, the Caramel Candy Company are just a few of your options. Many of these shops also sell ice cream, so whatever the weather, you'll have a delicious dessert to enjoy.
24. Walk in a Mirror Maze
Believe it or not, you can even get lost in a mirror maze in Gatlinburg too! If you're looking for some great family fun, make sure to drop by this dizzying labyrinth. Ripley's Believe It or Not is conveniently located along the Parkway and even features a sweet shop inside. This attraction is perfect for those with young kids as it isn't too confusing. And they send out search parties every 30 minutes — so no need to be intimidated!
25. See Beautiful Mountain Views
Spend a day chasing stunning mountain views in and around Gatlinburg. Drop by Anakeesta, located right downtown, to see the beautiful Mount LeConte. Hike through the national park for an immersive experience or hit the highlights at the vistas along the Gatlinburg Bypass. Take the Newfoundland Gap Road, which offers parking for your vehicle, and continue up Clingman's Dome Road. There you can pause and soak in the natural beauty of Tennessee from the highest point in the Smoky Mountains.
Final Thoughts
Gatlinburg also boasts plenty of great events, so check out our seasonal events calendar to stay up to date. You might just catch an amazing festival, concert, or show during your visit to the Smoky Mountains.
There's so much to see, do, and try in beautiful Gatlinburg, TN. With something for all ages and interests, this list is an excellent place to start. There's so much to do, you might have to add a few days to your vacation to see everything, but it's worth it! What are those extra vacation days for but enjoying Gatlinburg and the Smoky Mountains?
Written by Clare Wiker